Vinnie Hacker Dishes on New Girlfriend and Renata Ri Dating Rumors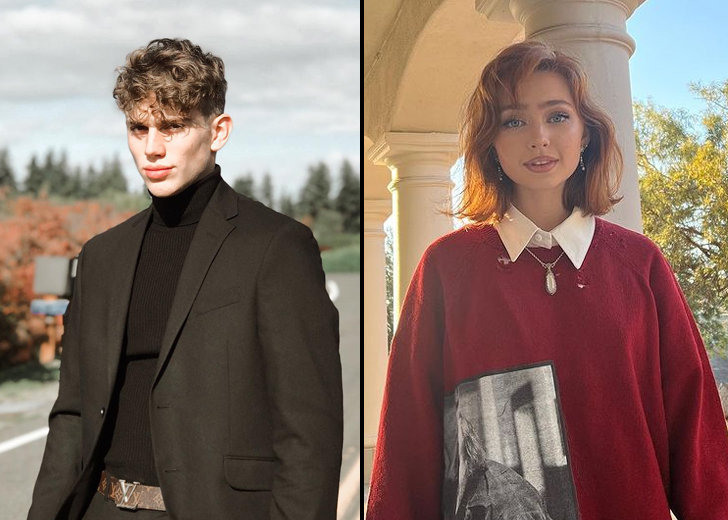 One cannot deny that Vinnie Hacker (@vhackerr) is an attractive man. He is a TikToker and gamer who has a massive fan base. 
He posts thirst traps and videos, which have amassed him a fan base that is primarily female. And there is one question that surfaces among them time and again. 
That is — who is Hacker dating? and who is his girlfriend?
Similarly, there are a lot of dating rumors going on, and the TikToker has been linked with many people the likes of Reneta Ri and Nikita Dragun being some of them. 
Hacker opened up about his life, including his sexual assault and love life, on Harry Jowsey's podcast, Tap In. 

Vinnie Hacker posing for a mirror selfie. (Source: Instagram)
Is Reneta Ri Vinnie Hacker's Girlfriend?
It has been rumored that Ri and Hacker have been in a relationship for a long time. Jowsey also suspected the same and asked if the TikToker was dating her. 
Hacker had a one-word answer for that — No. He confirmed they were not together, and he was not responsible for her moving into Hype House. 
While Jowsey teased Hacker about Ri for some time, the latter denied all rumors about him being with Ri. But, on the other hand, it seems like Hacker has a girlfriend now. 
He confirmed that he had met someone and had been talking to her for a while. Then, he complimented her and said that she was "just really nice." But he did not reveal who the girl was.  

Reneta Ri, the TikToker rumored to be dating Vinnie Hacker, posing for a photo. (Source: Instagram)
Vinnie Hacker on Dating and His Fanbase 
In the podcast uploaded on January 25, 2022, Hacker confessed he was scared to date because of his fanbase. He admitted that the content he made drew a lot of attention. 
However, he did not understand why it made them "cultish." For example, many of his fans have stood outside his place to see him, and some have even tried to hitch a ride with him. 
Jowsey reasoned with him, saying it might be because of Hacker's mysterious and "hard to read" personality. But this obsessiveness has turned out to be problematic for Hacker's dating life. 
The TikToker confided that at this point; he does not care since it happens so often. But other people he hangs out with are concerned about getting attacked. 

Vinnie Hacker flaunting his tattoos. (Source: Instagram)
Most girls don't want to be his girlfriend since they are scared of getting bashed by his fanbase. In the past, Hacker has gotten angry at his fans. 
Fans were urging him to disclose his relationship with Ri and were asking if she was his girlfriend.
The TikToker addressed the rumors, but he lashed out at them since they urged a little too much. 
He did the same when he was linked with Lex (@66sixela6) in June 2021. She uploaded a TikTok asking Hacker if he wanted to hang out with her. 
Many believed that she was Hacker's girlfriend, and the two were in a relationship. His fanbase attacked and accused her of using Hacker for clout. 
Later, Lex denied it all, and Hacker also asked his fans to stop attacking her. Similarly, he has also been rumored to be dating Dragun, but neither has confirmed it yet.