Nikita Dragun Defends Harry Jowsey Over James Charles Drama
Nikita Dragun still got Harry Jowsey's back.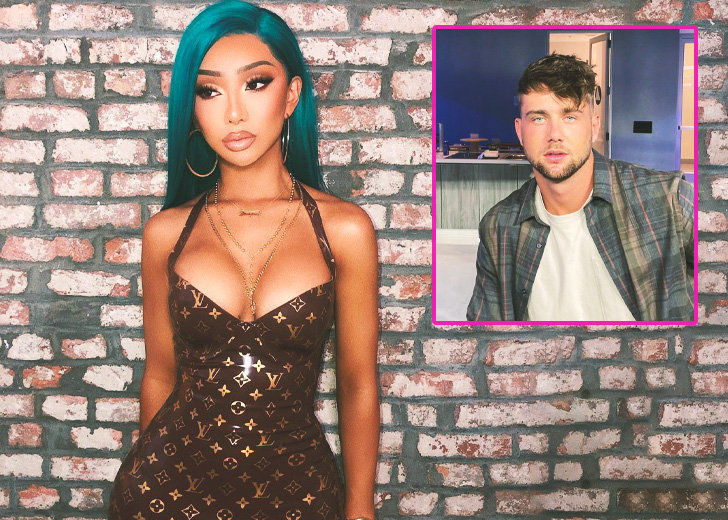 Reality TV star Harry Jowsey was under a lot of fire earlier this month for referring to James Charles with a homophobic slur on his podcast, Tap In.
Jowsey rose to fame from the first season of the Netflix show Too Hot to Handle in 2020, and since then, he has become friends with influencers like Charles, Logan Paul, and Nikita Dragun. 
Jowsey got a lot of backlash because of his comment against Charles, and many people cut ties with him. However, Dragun remains to be friends with him. 
Nikita Dragun Taught Harry Jowsey
On October 28, 2021, Dragun gave an interview with Hollywood Fix, where they asked her questions about Jowsey. The paparazzi asked her if she was dating Jowsey, to which she said no.
Instead, she dubbed Jowsey as "just a really great friend." The topic of dating came up because, on September 13, 2021, Dragun released a controversial music video titled 'D*CK.'
Via the music video, she exposed screenshots and pictures of celebrities and influencers who had DMed her. Jowsey was one of the people to appear in the music video. 
Many people speculated that Dragun and Jowsey hooked up, so, on September 22, 2021, the latter addressed the rumors on the BFFs podcast. He admired Dragun and confessed he was always attracted to her. 
However, he dove little into the topic, saying he would only talk about it if Dragun was ready to do the same. It has been more than a month since all the fiasco, but it seems like Dragun is not prepared to talk about it. 
This is because when the paparazzi asked if she hooked up with the reality TV star, she ignored the question. Regardless, she still defended Jowsey over the Charles drama. 
The paparazzi asked her if she still stood by Jowsey after him uttering the homophobic slur. Dragun did not directly reply but said she loves the reality TV star and has taught him many things following the drama. 
She further defended him, saying people need to learn not to be ignorant, but they should be given room to grow. During the same interview, Dragun talked about Dave Chappelle and wanting to educate him about transgender people. 
Dragun is not the only one to teach Jowsey. Manny MUA recently went on Jowsey's podcast to teach him about derogatory terms and the LGBTQ+ community. 
Harry Jowsey and James Charles
On October 19, 2021, Jowsey uploaded an episode to his podcast titled 'SHE WANTS ME TO HOOK UP WITH HER MOM!?' Unfortunately, the episode contained a conversation that was not meant to be included.  
Jowsey told his co-host that Charles wanted to hook up with him. When his co-host does not know who Charles is, Jowsey calls the YouTuber with the derogatory F-Word that historically used to denote gay men. 
Jowsey deleted the episode and re-uploaded it after deleting the controversial conversation. He apologized to the public via Instagram Live, where he clarified that his words do not reflect him. 
He also said that he apologized to Charles privately. Jowsey gave an exclusive statement to TMZ, once again apologizing. He said he was "deeply embarrassed" and was "using this as a learning experience."