Harry Jowsey Ends Ties with Former Girlfriend after Brief Reconciliation
Harry Jowsey is single again.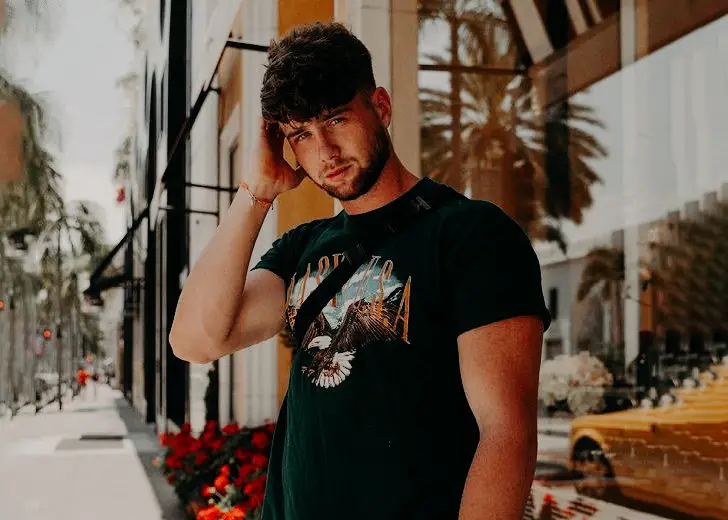 When Harry Jowsey and Francesca Farago first met on the series premiere of Netflix's Too Hot To Handle, there was an instant connection between them. They were besotted with each other and broke a lot of rules while they were on the show. 
During the season, the couple faced many difficulties, but they overcame them. They also became the only couple who continued dating even after the retreat.
Although they were together as of May 2020, Jowsey revealed to Us Weekly that they had taken a break for eight months after filming wrapped up in 2019.
After rekindling their romance, Jowsey proposed to his girlfriend with a Ring Pop during the show's Zoom reunion special in May 2020. It appeared to fans that the lovebirds were serious about their relationship and ready to take it to the next level.
Unfortunately, their reconciliation was short-lived, and a month later, they broke up. 
Lawsuits and Breakup
Farago announced their breakup via her YouTube channel. The reality star was seen crying throughout the five-minute video and appeared to be deeply affected by this separation.
She hinted that Jowsey was not as invested in the relationship as she was. 
This left many of her fans disheartened. It also led to a drop of 200,000 followers on Jowsey's Instagram.
On July 28, Daily Mail reported that Jowsey was considering taking legal action against Farago, whose claims damaged his reputation and affected his family. 
My mum has been getting hate and all my friends, and I'm like, "Why are you doing this? You are ruining our great memories. So yeah, now it has to go to the courts. 
Following their breakup, Jowsey and Farago stopped speaking to each other.
However, they sparked reconciliation rumors after they were spotted getting cozy in Mexico.
Although many were convinced the two were back together, Farago clarified these rumors on 'The Domenick Nati Show.'
She explained that they were getting back together slowly but it ended when Jowsey disrespected her online.
She didn't appreciate how he allegedly disrespected her and iterated that she "was the most single [she's] ever been"
Meanwhile, Jowsey told Us Weekly that they had given their relationship another go, but a miscommunication had torn them apart once again. The TV personality admitted that his on-and-off relationship taught him to be more private. 
Who is Harry Jowsey dating?
While Jowsey was on a break with Fargo, he was linked to Julia Rose, Jake Paul's ex. 
According to Jowsey himself, Rose cheated on him with Jake Paul when they were all in Las Vegas at the same time.
Speaking on the podcast BFFs with Dave Portnoy and Josh Richards, Jowsey opened up about his relationship with Rose.
He revealed that Rose was trying to get them married, but it turned out that Rose had cheated on Jowsey by spending time with Paul later that night. 
These days Jowsey gives relationship advice and reviews drama and gossip on his podcast Tap In.