Harry Jowsey on Getting 'Exposed' and Hooking up with Nikita Dragun
Could Nikita Dragun actually be telling the truth?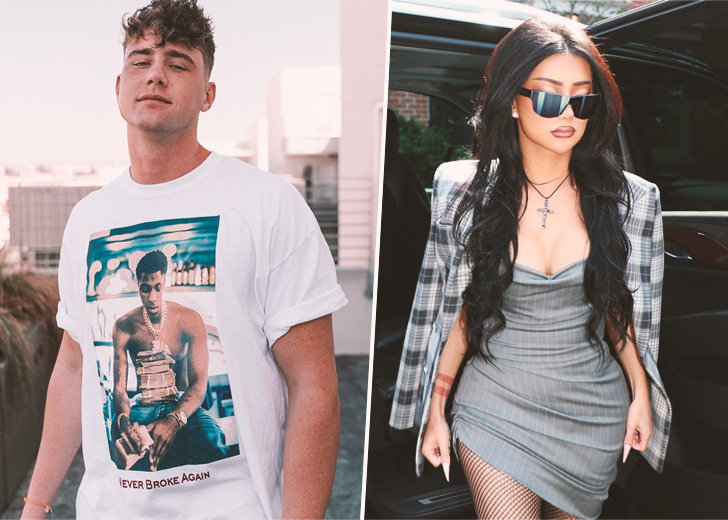 There are many controversial influencers on the internet, and one such person is Nikita Dargun. She is always making headlines for the wrong reasons. The beauty mogul recently made her move to the music industry and released a short music video.
Staying true to her brand, Nikita, who referred to herself as "the first trans pop star," took to Twitter to share the video of her rap song, 'D***.' 
The Dragun Beauty founder flaunted her curves and accessorized with a micro Fendi bag and enormous sunglasses. 
In her rap, Dragun exposed all the men who slid into her DMs. The names allegedly include model Michael Yerger, iconic rapper Tyga, and Too Hot To Handle star Harry Jowsey. 
Jowsey has responded to the claims.
Harry Jowsey Hook Up With Nikita Dragun
Since his reality series appearance, Jowsey has stayed relevant by inserting himself in various dramas. 
On September 23, he joined BFFs with Dave Portnoy and Josh Richards podcast to talk about the latest drama involving his alleged hook-up with Dragun. However, when the hosts asked him about his deal with Dragun, he did not answer straight away. 
He instead talked about how Dragun did not let him flex his legs and that his legs looked like noodles in the video. The host then explained that people had asked him about the hook-up between Jowsey and Dragun, but he had said that maybe it was untrue and that Jowsey was trying to keep people talking about him. 
Jowsey replied that he did not want to answer anything about Dragun's life unless he knew she was comfortable talking about it first. However, the host did not give up and asked Richards to help him out. They both encouraged Jowsey to tell them the truth. 
Jowsey eventually caved in and admitted that he did, in fact, hook up with her. He then explained that he was open and did not see it as a big deal.
The host then asked him why Dragun had not given him the heads up about the video if they were good friends. Jowsey replied that their hook-up had happened last year. 
Nikita Dragun Exposed Michael Yerger and Tyga
In the same video, Dragun accused Tyga of allegedly messaging her on Instagram once again. The beauty guru shared a screenshot of the musician's DM that read "Text Me" and included a redacted number.
The latest claims came years after she first accused Tyga of texting her in private in 2018. Dragun even addressed the rumors on Twitter, while responding to fans who thought they were dating. At the time, Tyga vehemently denied the allegations. 
Dragun also exposed Michael's message, which was "how was your night?" The duo was in a relationship in 2019. 
The authenticity of Dragun's latest screenshots remains unknown, but after Jowsey gave his side of the story, one cannot help but believe Dragun's words.