Vinnie Hacker Gets Angry at Fans over Renata Ri Dating Rumors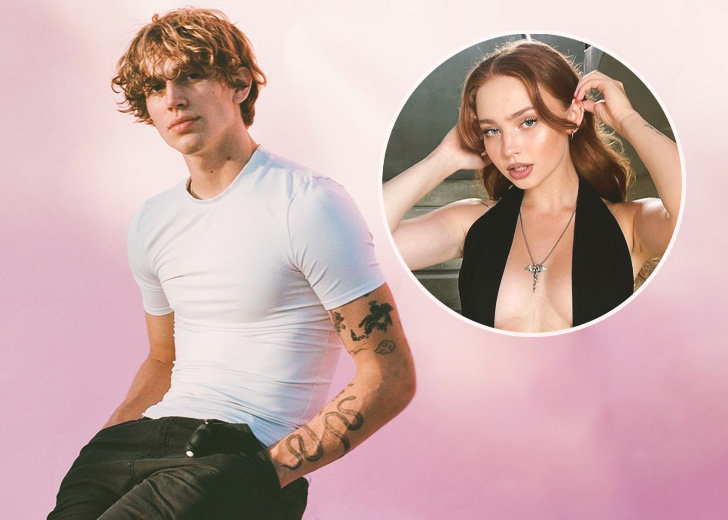 Vinnie Hacker is one of TikTok's most popular influencers, with over 12 million followers.
He has a loyal fanbase, and naturally, they are curious about the star's love life and relationship. However, as devoted as they are, they have tormented most of the girls rumored to be his girlfriend. 
As a result, he previously said he was "scared" to become romantically involved with anyone. But that has not stopped fans from starting rumors about his dating life. Recently, he was rumored to be dating Renata Valliulina, popularly known as Renata Ri. She goes by her username "riwww" on TikTok and "ri.wwwdis" on Instagram. 
Fans were convinced that Ri was baiting on Hacker. According to the model's friend, Hacker liked Ri's social media pictures, which convinced fans they were dating. However, Hacker seems to have had enough of all the rumors, as he spoke up about it rather angrily. 
Vinnie Hacker Speaks up about His Rumored Girlfriend
On November 17, TikTokRoom, who goes by "tiktokroomlbr" on Instagram, uploaded a snippet of Hacker's Twitch stream.
In the video, while gaming, he lashed out after a fan questioned him about Ri. He iterated that he did nothing with Ri. Neither did they hang out, nor did he want to, seemingly confirming that Ri was not his girlfriend. 
So shut the [expletive] up before this stream starts, and let me play the game cause it seems like every space I look at, that's the only thing I see, so shut up for the love of [expletive] god. 
In another post by Tiktokroom on Instagram, Hacker was again seen responding to a fan. Fans noticed he had makeup on the counter in a bathroom selfie and asked him if he was using it to cover the love bites from Ri, to which Hacker responded with a "no."
While Hacker was dealing with his fans, Ri was spotted at The Hype House. The Instagram handle, tiktokinsiders, uploaded a TikTok of Thomas Petrou, doing a dance challenge with Ri in the background, which led fans to speculate if Ri is joining the Hype House. 
The Russian model was recently in a controversy after her interview where she was allegedly racist went viral. She apologized, but fans have not accepted it. 
Vinnie Hacker's Other Rumored Girlfriend
Other than Ri, Hacker was also linked to Lex, who goes by "66sixela6" on TikTok.
In one of her TikTok videos, she asked Hacker if he wanted to "smoke a j" with her and iterated she was not a simp, to which Hacker agreed. Fans started stalking them and found a video of them allegedly in the same bedroom. 
They were convinced that the two of them were dating and that Lex was Hacker's girlfriend. They accused Lex of chasing Hacker for clout and harassed her about her looks, which ultimately led her to ask the online mob to stop.
This was not the first time Hacker's fanbase chased off potential partners with hate.