Is Renata Ri Joining the Hype House? Thomas Petrou Speaks Out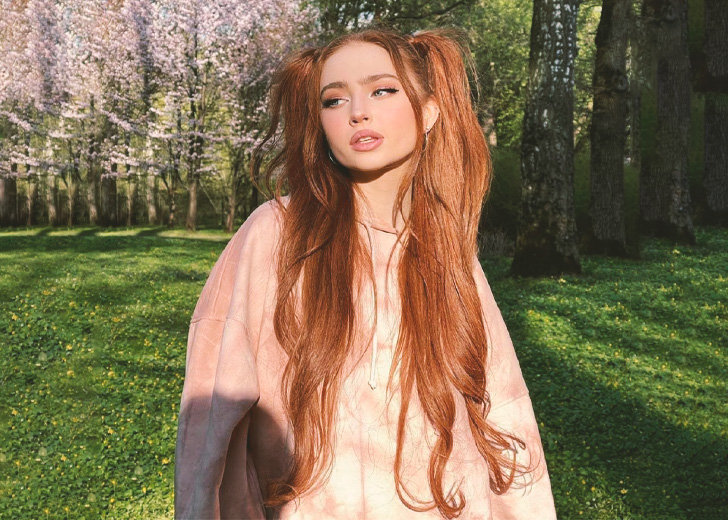 YouTuber Thomas Petrou recently spoke about the ongoing Renata Valliulina situation.
Valliulina, a Russian model known as Renata Ri, is a popular figure on Instagram and maintains two accounts with handles "ri.wwwdis" and "ri_wvw," respectively.  On her official TikTok account, she goes by the username "riwww."
In his vlog, Petrou revealed that he is now friends with Renata Ri and the ongoing fiasco involving his new friend "bothers" him. 
Petrou's claim was later justified in his recent TikTok video featuring Jack Wright, a popular content creator, where Renata Ri was spotted in the background laughing. 
Renata Ri's sighting in the video sparked rumors of her involvement with the Hype House. The popular content creators' house is heading towards a revival and is anticipating adding new members to their already existing group.
Interestingly, the Russian model's cameo, along with Petrou's confirmation of their friendship, coincides with the YouTuber's cryptic TikTok post made a week ago. Then, Petrou hinted about a new Hype House member who could be "coming soon." 
Thomas Petrou Backs Renata Ri
Hype House member and co-founder Petrou has recently voiced his opinion in support of the controversial Russian internet personality facing cancel culture. Petrou posted a rant on his YouTube account expressing his opinion regarding the matter. 
In the light of the controversy, Petrou backed his new friend and said that "people don't even understand anything," and called Renata Ri to be "super nice."
In the now-deleted video clip, Petrou told his audience that he had educated Renata Ri regarding appropriate actions and things to avoid during her time in the United States.
Petrou said that while some of her actions might be appropriate or go unnoticed in Russia, the same cannot be said of the United States. The YouTuber shared his understanding of the matter and spoke in favor of Renata Ri. In his new friend's defense, the content creator said,  
I think people forget that there are other places in the world, because they are so used to media and online, and they are so used to California and United States, and all the things that we have here in America.
Furthermore, Petrou opined how "they forget that there are so many places in this world" where actions similar to Renata Ri aren't looked down upon as they are done in the United States. 
However, he also discussed the matter of cultural appropriation with Renata Ri and called her past actions "not okay."
Additionally, Petrou claims that he has clarified Renata Ri about "why you can't wear certain things," and "why it is inappropriate to do certain things" in the United States.
He further informed Renata Ri that one's inappropriate actions "could offend other people," and "hurt other people." Finally, the Youtuber ended the vlog by stating that people should not consider the whole world the same and called such people out as "crazy." 
What Happened with Renata Ri?
The internet personality caught the attention of a wider audience after her controversial interview. While Renata Ri's interview was originally in Russian, the drama gained mileage when video clips with English translation took rounds on the internet.
Renata Ri received criticism and became the subject of online gossip after she used racist remarks during her interview. Additionally, she was also criticized for cultural appropriation after her images of wearing inappropriate cultural outfits went viral on the internet.
Renata Ri later apologized for her actions on TikTok. However, the model is still canceled by online users in light of her controversy. In addition, Renata Ri was also called for her antics involving TikTok's famous influencer, Vinnie Hacker.