Who Are Stone Cold Steve Austin's Kids? Here's What We Know About Them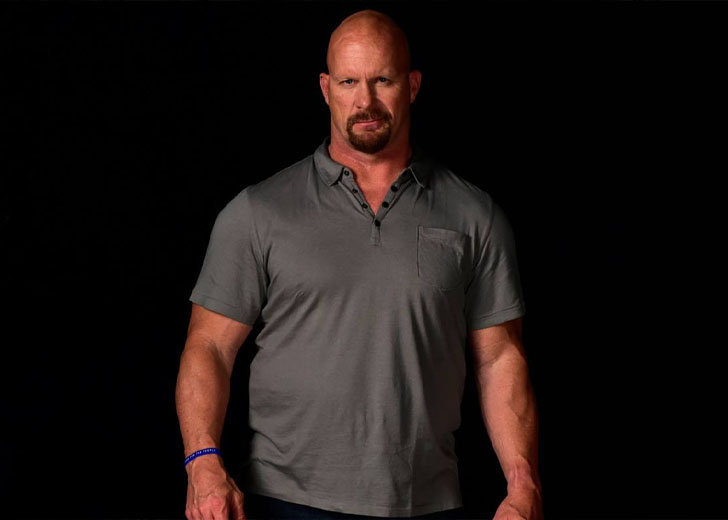 Pro-wrestling legend "Stone Cold" Steve Austin made it big in show business by playing the anti-hero. 
The WWF veteran has had a number of relationships, including multiple wives and girlfriends, but he only had kids from his second wife, Jeanie Clark. 
Austin is a father to three daughters, including Clark's daughter from her time with ex-boyfriend Chris Adams: Jade, who the wrestler adopted. 
Austin has two biological daughters: Stephanie and Cassidy. 
Stone Cold Steve Austin's First Time Being a Father
After divorcing his high school sweetheart, Kathryn Burrhus, on August 7, 1992, Austin tied the knot with his second wife, Clark, on December 18 that same year. 
1992 was an eventful year for Austin because, by the end of the year, he also became a father for the first time. 
In his book The Stone Cold Truth, he revealed that Stephanie was born in Atlanta, Georgia, and recalled what it felt like holding his child for the first time. 
It was cool holding my daughter—one of the absolute best days of my life. Some people are a little squeamish about changing diapers and all that but I did it all.
For Steve Austin Work Came Before Kids
In the same book, Austin penned how he had to fly back home from NYC when he received word of his wife's water breaking. He took the first flight back to Georgia and went straight to the hospital.
His daughter, Cassidy, was born 20 minutes later. 
"It was like she was waiting on me," he said, "I was there for only 20 minutes and it was like, 'Okay she's ready,' and Cassie came into the world."
However, in the following few lines of his book, Austin recalled how he'd caught the next flight back to Pittsburgh a few hours later. Even though he was red-eyed and tired, his work was always a priority. 
Stone Cold Steve Austin Has a Strained Relationship with His Kids
As per Biography, Austin's career as a wrestler always took priority over his obligations as a father, and that led to a strenuous father-daughter relationship. 
After he divorced Clark on May 10, 1999, the younger daughter moved across the pond to England to live with her mother, while the elder resided in Los Angeles. 
The biography outlet narrated how Austin had let his kids know that he loved them, but was never really around them. He only got around to mending his relationship with his daughters after they were older. 
Austin was supportive of his kids, regardless of what they wanted to pursue. He added, 
Through all the BS that has happened, we're talking now. The relationships, as strained as they were, they're better now, but it's still a building block because, truly, after all these years, we still don't know each other as well as we should.
Now that the pro-wrestler has left his days in the ring behind, he cautiously keeps his private life away from the public eye. His kids seem to have followed suit because they, too, lead a fairly low-key life. 
As for his adoptive daughter Jade, she lives somewhere in the United States with her husband and her son.