Sarah Paulson Has Regrets Playing Linda Tripp in a Fat Suit for 'Impeachment: American Crime Story'
Sarah Paulson noted she "wouldn't make the same choice going forward."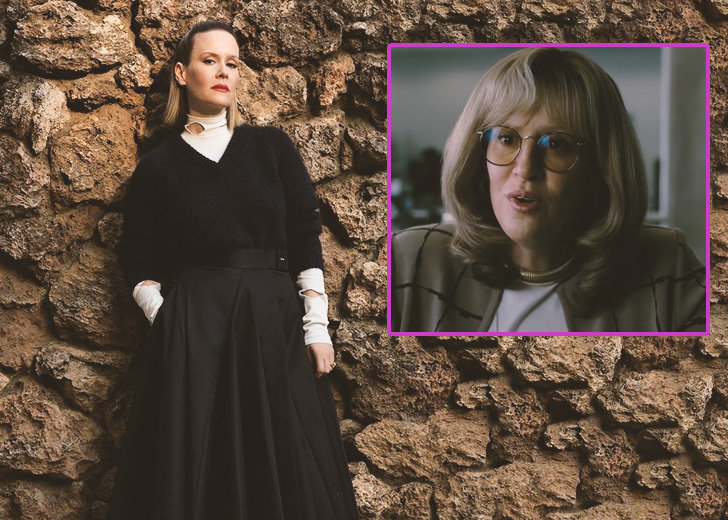 Linda Tripp, who played an important role in the Bill Clinton and Monica Lewinsky scandal of 1998, happens to be a plus-size woman in real life.
The character was portrayed by Sarah Paulson, in the FX anthology series Impeachment: American Crime Story, who received a wave of backlash after she was seen wearing padded outfits in order to portray the physique of Tripp.
Some argued that the industry had missed yet another opportunity to hand over the role to someone with a more fitting physique. 
'Dear Hollywood, Can You Please Just Hire Actual Fat People to Play Fat Characters?' read the title of an op-ed on Refinery29 in April, using the ACS role to point at Hollywood's larger issue of fatphobia.
Sarah Paulson's Response to the Backlash
Following the backlash from the public, Paulson responded to the criticism, saying she has some regrets about the way she played the role. 
There's a lot of controversy around actors and fat suits, and I think that controversy is legitimate. I think fatphobia is real. I think to pretend otherwise causes further harm. And it is a very important conversation to be had.
She praised the good work that the hair and makeup departments do to contribute to filmmaking. However, Paulson noted that the entire burden shouldn't fall on the actor's shoulder.
"Was I supposed to say no [to the part]? This is the question," she expressed. "It's very hard for me to talk about this without feeling like I'm making excuses," she told The Los Angeles Times in an interview.
Sarah Paulson on Playing Linda Tripp
It is safe to admit the excitement expressed by the Emmy-winning actress, to portray Linda Tripp in the FX anthology series whose third season premieres on September 7.
Tripp was an important part of the Clinton-Lewinsky scandal after secretly recording her phone conversations with Lewinsky talking about her relationship with the former president. 
Tripp was friends with the former White House intern when she was reassigned to a position at the Pentagon in 1996. Tripp was serving as a civil servant and delivered almost 20 hours of recorded conversation in the court. 
In 2019, while speaking about her role, Paulson previously intended to renounce the fat suit altogether to play Tripp, who died at age 70 of pancreatic cancer in April 2020.
I'm going to gain some weight to play her, and I don't want to wear a suit... I don't feel like it would be a great idea for me to come to work putting on some kind of faux suit and just all mucked up and not being able to feel the feelings that she [Linda Tripp] might be feeling.
But it seemed Paulson changed her mind. However, with the backlash, the 46-year-old declared that she won't make such a mistake going forward.