Rosario Dawson Keen to Unravel History behind Her Ethnicity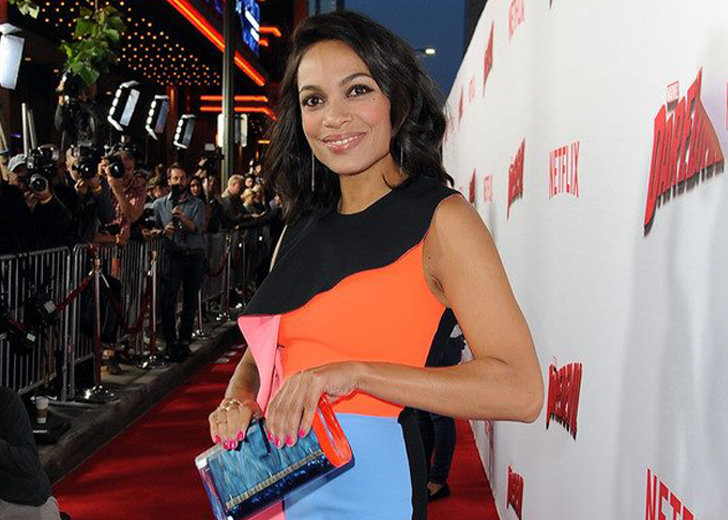 Rosario Dawson's ethnicity is one of the reasons that fueled her activism. She has been very open about her political beliefs and does not hesitate to raise her voice when it comes to it. 
There are many questions about the actress' parents and ethnic background. Many believe that she is biracial, while many say she is multiracial. 
Here is everything about Dawson's ethnicity and parents. 
Rosario Dawson's Ethnic Background and Parents
The Mandalorian star clarified all questions about her ethnic background via Twitter in June 2013. She did it so via a reply to a now-deleted tweet. 
She clarified she was not biracial, but instead, she was multiracial. Her nationality is American, and she belongs to a wide array of ethnicities, including Puerto Rican, Afro Cuban, Irish and Native Indian. 
She gave three hashtags along with the tweet — #multiracial, #human, and #earthling. She is Puerto Rican/Afro Cuban from her mom Isabel's side, whereas she is Irish/Native Indian from her dad Patrick's side. 
However, she does not have a proper relationship with her biological father. Her parents were never married, and Dawson's mother was pregnant with her when she was 16. 
However, Isabel did not have to go through her pregnancy alone. She met Greg, a construction worker, who helped her throughout. 
When the Jane the Virgin star was one-year-old, Isabel and Greg got married. Greg adopted Dawson and gave her his surname. 
Soon, the couple was blessed with a baby boy named Clay. The family lived in an abandoned building at 544 East 13th Street on the Lower East Side of Manhattan. 

Rosario Dawson, the actress who is proud of her multiracial ethnicity, posing for a picture. (Source: Instagram)
Later, the place was renovated by installing electricity and plumbing to make the home liveable. It is reported that Isabel still lives in that building to this day. 
Dawson's childhood was difficult, but her parents did everything to make ends meet. To this day, she has a good relationship with her parents. 
In a 2019 interview with People, the actress said she was spending more time with her father, who had cancer. She did not reveal what type of cancer Greg had but said she was managing work to be with him. 
At the time, she was shooting Briarpatch, where Dawson played the role of an investigator who returned to her hometown following her sister's murder. 
She confessed she was dividing time between shooting and visiting Greg. Moreover, Dawson also "been leaving every other weekend for his chemo treatments."

Rosario Dawson showing off her rings. (Source: Instagram)
Moreover, Briarpatch's team understood her situation as well. They moved her schedule around so she could spend a few hours with her father. 
Ethnicity and Activism
As said before, Dawson's ethnicity has fueled her activism. She told Progressive Magazine in 2016 that her ethnic background and her being multiracial made her want to investigate her history. 
Moreover, the area she lived in as a child was full of activists. She saw various atrocities like the 1988 Tompkins Square Park raid, which extensively educated her. 
Throughout the years, she supported various causes and used her platform to do so. Similarly, she co-founded a non-profit called Voto Latino for people of Latin ethnicity. 
The organization aims to encourage people of Hispanic and Lain ethnic backgrounds to be more politically involved and vote.