Roma Army and Partner Callum Have Given Birth to Their Baby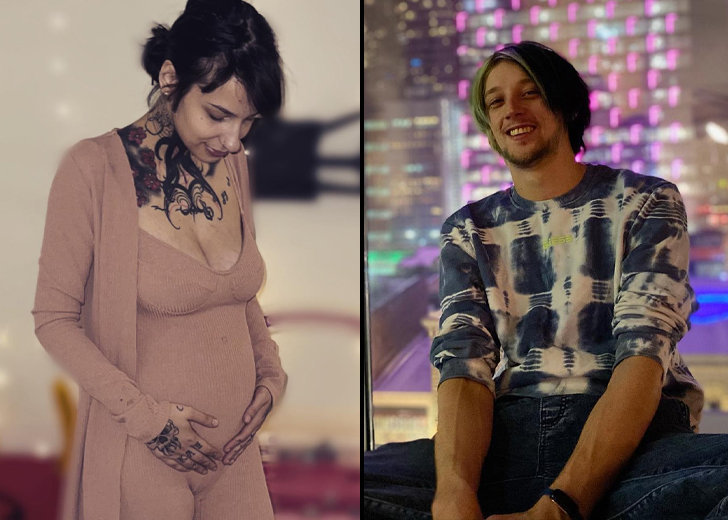 TikTok has a lot of controversial stars, and one of them is Roma Army. She goes by different names like Chloe Roma and Chloe Sutherland. 
Her main TikTok account, @roma_greek_goddess, is currently deactivated, but she uses her backup account @imnotromaarmy. Army shares her controversial opinions to her fans, followers, and haters using these accounts. 
Alongside her opinions, she has also shared her recent pregnancy journey on her social media, including Instagram @romaarmy_mensrights. She was pregnant with her second baby with her baby daddy, Callum. 
While usually, she gets hate on social media, her being pregnant with her second child has garnered nothing but love and appreciation.
Here is everything we know about Army and her journey from being pregnant to her due date. 


Roma Army flaunting her baby bump (Source: Instagram)
The Birth of Roma Army's Second Baby
Army's second pregnancy journey came with a surprise announcement on Instagram with a picture of an ultrasound.
She made this revelation in August 2021, and in it, talked about the life growing inside her.
She began by saying that life can be unpredictable, and God always shows that he has a plan for the people and that the best one can do work with what they have got. Army showed she was going to work with this new gift.
At this point, she became vulnerable and talked about how she had been calling herself a mother of two but could only mother one of them as the second child passed away early.
Because of this trauma, she took her time to come out with this announcement of a pregnancy. Five months down the line and many supportive comments later, she announced the due date for the baby as March 8, 2022.
And as due dates are only estimations, towards the end of January this year, Army announced she would go into labor sooner. She finally gave birth on February 23.
Just a few days before this, she had come out with a video in line with her content of gender arguments. In it, she also said that she was in early labor and couldn't wait for the baby to come out of her.
Four days after the labor, she actually talked about how the postpartum has treated her well. Seemingly, her abdomen has quickly reverted to being almost leveled.
Throughout this journey of her, along with her supportive fans, her partner Callum has been a pillar of strength.
In a recent post, she mentioned that seeing him become a father was one of the most beautiful moments and is something she would not take away.
Roma Army's First Daughter
Army's first daughter is Hosanna, but it is unknown when he was born. Similarly, Hosanna is not Callum's daughter. 
Instead, she has a different father, which Army has not shared with the public. However, through Instagram, she has revealed that Hosanna is part Jamaican. 
Army herself is Romanian and Greek, and Hosanna's estranged father is Jamaican, so the latter is of mixed heritage.
Because of this, Army makes sure to raise her daughter properly and pass down the traditions regarding certain things like hair and culture.
She is a single parent, so she takes care of her daughter alone. However, with the help of her fans and followers, she has taken note of how to do certain things like braid Hosanna's hair. 
Army has no regrets about being a single mother. On an Instagram post dated August 16, 2021, the TikToker gushed about her daughter. 
She revealed she was petrified when she was pregnant but giving birth to Hosanna made it all worth it. Her daughter taught her to love unconditionally and became Army's best friend. 
While Hosanna does not have a father, Callum is like a father figure to her. Army often shares snippets of her family of four who are currently living their happily-ever-after.