Who Is Giggity4204? Viral TikTok and Google Search Explained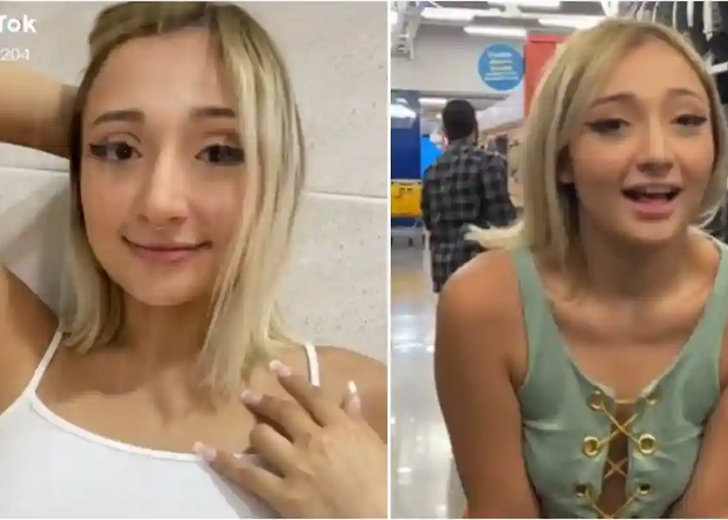 A TikToker who goes by the username Giggity4204 successfully became a Google trend after she got her viewers to search for "Giggity 420" on the search engine. 
The video had well over 2.6 million views within the first couple of days that it went live. 
How the Giggity420 Google Trend Started
The TikToker who goes by the alias Bubbles on the platform claimed that her account was a secret and that she was 19 years of age in her bio.

A snapshot from Giggity4204's viral video (Source: TikTok)
The trending TikTok content saw her riding what appears to be a car tire at a store and then googling her name. Sounds simple, right?
Well, while she was searching for her name, the audio in the background went: "I'm not a [expletive], but who knows?" 
Evidently, that made her viewers curious, and they flocked to see what the results would look like on Google.
Once enough people flocked to put in the search keywords onto Google, they were only catered by articles that described and reported how the trend came to be, added fuel to the already roaring fire. 
Effectively, this created a positive feedback loop for the TikToker, with every touchpoint boosting curiosity amongst her viewers and potential viewers. 
And just so you know, Giggity4204 also ended up on the Twitter trending list, as Heavy reported. 
Giggity4204's Attempt at Social Media Influence
If this was an attempt by the TikToker to gain social media influence, then this appears to be a very viable strategy because it's working beautifully. 
Other TikTokers are even following her lead and making similar videos hoping that they manufacture the same outcome. 
In a subsequent video, Giggity4204 singled out a commenter from her original viral video, and the comment read: "commenting so I can find this after work. For my own research purposes." 
For those of you unaware, "for research purposes" is a reference to the content being suggestive and/or sexual in nature. 
Again, this played into the feedback loop too. This video funneled more viewers into her original video and amplified the effect that it was having on netizens.
Also, if you were wondering, these were far from the first suggestive posts that she has made on the platform. Almost all of her videos on her TikTok frame her scarcely dressed and making suggestive remarks and/or gestures. 
She has also used the same maneuver to redirect her followers on TikTok over to her Twitter, and Instagram handles, which seems to have worked this time around. 
As of this writing, the social media influencer commands an impressive 114 thousand followers on Instagram, with just 18 posts under her banner. To be fair, almost all of these posts are expletive in one way or the other.