Are Nessa Barrett and Mads Lewis Friends Again after Cooper Noriega's Death?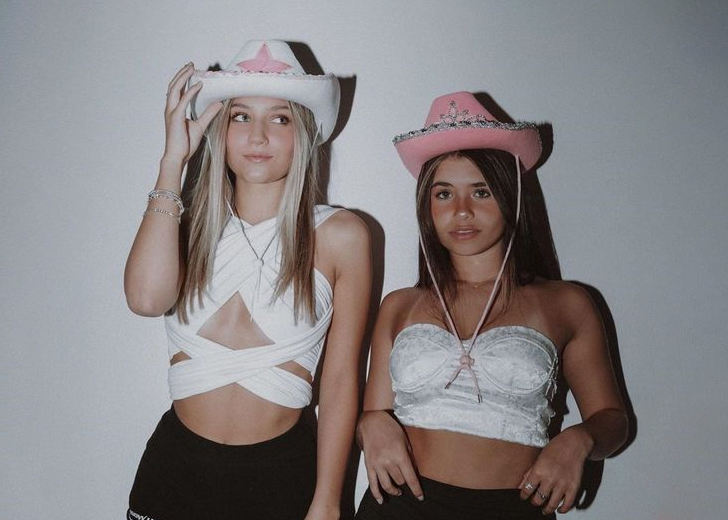 Cooper Noriega was found dead in a car parking lot on June 9, 2022, and his death sent shock waves within the TikTok community. 
Noriega was a popular TikTok star and friends with many of the top creators on the platform. His fans and friends such as Bryce Hall, Josh Richards, Mads Lewis, Blake Gray, Anthony Reeves, and Chase Hudson, all mourned his death.
They posted moving tributes on their social media and left messages of love and condolences on Noriega's TikTok videos. 
As moving as it was to see everyone loving on the late TikTok star, his passing was not without a little drama. 
Netizens called out influencers such as Hall and Lewis for faking their grief and starting a drama. 
Michael Gruen claimed influencers were using his passing to gain likes on Instagram when they were not around during his darkest days. 
But amidst all the drama, fortunately, it seems Noreiga's passing has also brought people closer. 
Nessa Barrett and Mads Lewis Might Be Friends Again
On June 23, 2022, The original Tiktokroom posted a photo from Barrett's Instagram promoting her song from the album dedicated to Noriega. 
"Coop said this was his favorite song off the album and im so happy I got to tell him that this song was for him and my mom before he passed. I miss u more than ever my little dove. I can't believe this is my first release without u," said Barrett. 
But it wasn't Barrett's photo or tribute that caught the attention of her fans. According to Tiktokroom, Lewis had liked the post, and she had also liked Barrett's tribute post about Noreiga. 

Nessa Barrett's post about Cooper Noriega suggests she and Mads Lewis might be friends again. (Source: Instagram)
The two TikTok stars have not been on talking terms since Barrett started dating Lewis' ex and now her ex, Jaden Hossler. Fans commended them for handling the situation maturely. 
"I just think they both know cooper wouldn't want them at each other's throats anymore because of what happened. They're being mature it's nice to see that," one user commented. 
Meanwhile, a second user wrote, "I feel like they're slowly trying to fix their friendship, but who knows?" "It's the fact that they're being adults and putting their differences aside. Respect for those two," a third one chimed in. 
Nessa Barrett and Mads Lewis's Feud
It is unconfirmed if they have buried the hatchet, but fans seemed to think it might be the start of their friendship again.
The duo was initially friends, but after Barrett and Hossler collaborated on their song 'La Di Die,' their friendship soured. 
Soon after, Lewis accused Hossler of cheating on her with Barrett, even though it has never been confirmed to this day. At the time, Barrett was dating Richards, who was friends with Hossler. 
Even though Hossler and Barrett vehemently denied the accusations, fans were shocked when they were seen out in public together on a date. 
After that, Lewis and Barrett went back and forth on Twitter, with the former criticizing the latter. 
And while Lewis was going off on the 'La Di Die' singer,' Barrett kept her cool and did not address the matter. Instead, she talked about how she was dealing with her mental health. Eventually, the situation died down and ended their friendship.