Michael Gruen Calls Out Influencers for Faking Relationship with Cooper Noriega after His Death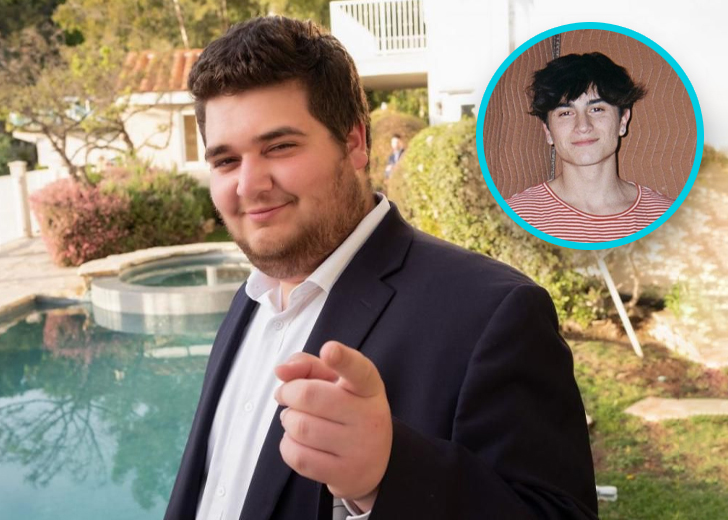 On June 9, 2022, the TikTok world was shaken when news of Cooper Noriega's death made rounds on the internet. 
Major news outlets confirmed Noriega was pronounced dead after paramedics failed to revive him. 
The cause of his death is unknown, and the matter is still under investigation.
His demise drew an outpouring of grief, with fans and fellow influencers paying their respect across social media. 
Fellow TikTok star Bryce Hall wrote "I love You" in the comment section of Noriega's last TikTok video that featured him. 
Former Hype House member Chase Hudson shared a tribute on TikTok, posting an old video with Noriega from two years prior. 
He noted he met the late TikTok star when he needed someone. "The day we met, we talked for hours on end—that conversation changed me," said Hudson. 
While everyone was grieving, Michael Gruen, another of Noriega's friends, went on a Twitter rant claiming influencers were using his death for their gain. 
Michael Gruen Accuses Influencers of Disrespecting Cooper Noriega's Death
On June 12, 2022, Gruen tweeted, "crazy to see how many very best friends someone had that only come out posthumously."
After the tweet went live, netizens criticized the entrepreneur for stirring drama amidst a tragic situation. 
Previously, they had called out Mads Lewis and Tana Mongeau for doing the same. But unlike these two, Gruen followed up with a detailed explanation of what he meant. 

Michael Gruen goes on a Twitter rant regarding Cooper Noriega's death. (Source: Michael Gruen/Twitter)
"Everyone should pay their respects. Everyone should send their condolences to the family and his friends. What people should not do is claim they were a lot closer to someone than they actually were so they can get sympathy points and Instagram likes," tweeted Gruen. 
He added these influencers were cowards for lying about their relationship with Noriega now that he was no longer alive to dispute it. 
Gruen also questioned these "best friends" intentions by asking them where they were when he needed him and why they never hung out, talked, or posted with him when he was alive. 
According to the entrepreneur, many people knew about his mental health struggles, as he had always been open about it. 
Michael Gruen Says His Real Friends Were There for Him
And unlike these "fake best friends," Noriega's real friends, such as Jaden Hossler, Nessa Barrett, Josh Richards, and Anthony Reeves, were there for him.
Cooper was a genuine sweetheart with not a single bad bone in his body. He lived his life trying to help his friends out constantly and was always a bright light in every room. His openness and candor about his struggles will help people for years to come. — Michael Gruen (@Michaelgr1011) June 11, 2022
Gruen shared they cared for him when he was alive and were with him almost daily. 
"I remember nights where Josh, Anthony, Jaden and others spent hours talking to him, comforting him, and trying to help him. If you were not there for him then, don't pretend you were there when he's no longer able to be comforted," said the Vice President of TalentX Entertainment. 
He added it was clear who Noriega's real friends were and said they were the only ones who had the right to post their memories with him and mourn in whatever way they chose. 
During Noriega's last days, he had started a Discord to spread awareness on mental health issues. 
Gruen noted that his real friend would use his story and struggle to amplify his message to the world and save real lives just like he wanted to.
And his so-called "friends," acting like his besties who were faking their friendship with Noriega, would not lift a finger.