Jaden Hossler Reported to Get Exposed by Nessa Barrett on BFFs Podcast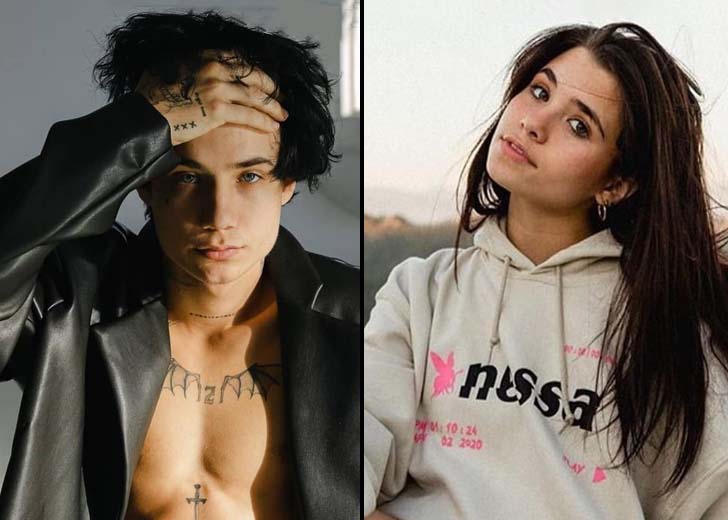 While there is nothing wrong with a relationship ending, it is how the relationship ended that might cause problems, especially if you are famous.
Jaden Hossler, who garnered a massive fan base thanks to TikTok, is now under fire and getting exposed for his actions from the past and present.
Ever since Hossler broke up with Nessa Barrett, netizens have been trying to get him canceled. They opined the 'Comatose' singer is not an upstanding human being because of everything he has done.
The recent misdeed he has been called out for is allegedly cheating on Barrett with his best friend's [Landon Barker] girlfriend, Josie Canseco.
Canseco and Barker had been dating when the cheating rumors surfaced and ended their relationship.
Barker even revealed to a fan his former friend and girlfriend had done everyone dirty, insinuating they most likely had a fling.
And because of this, netizens have started a hate campaign on Twitter against Hossler.
"Jaden Hossler is a cheater, a homophobe, a racist.. this man can't even pick a struggle," wrote a user.
Jaden Hossler's Racist and Homophobic Tweets
The reason the TikTok star was called a racist and homophobe by netizens probably had to do with his past tweets. In 2021, he came under the spotlight after old tweets resurfaced that many considered racist and homophobic.
The tweets featured comments about the Ku Klux Klan and his opinions on the LGBTQ+ community.
He believed people's ideologies led the KKK to their actions and iterated true Christians should not accept the LGBTQ+ community.
Some people also called him out for being a Trump supporter.
Many fans criticized Hossler for his comments, which led him to release an apology.
"I definitely apologize for my past words that were so hurtful. I do not agree with that, and I am so grateful for who I am now!" said the aspiring singer.
Jaden Hossler Allegedly Getting Exposed by Nessa Barrett on 'BFFs'
Hossler's past and recent cheating antics have angered fans, and they have finally had enough of him, resulting in a hate campaign.
Although the cheating scandal has not been confirmed, fans have been theorizing Barrett might come on BFFs and address it for a week now.
The speculations arose after Barrett reunited with the BFFs. She refollowed one of the hosts, Brianna LaPaglia.

Jaden Hossler kissing Killboy on stage after breaking up with Nessa Barrett. (Source: The original Tiktokroom/Instagram)
And most recently, she was spotted hanging out with Josh Richards. For the unversed, Hossler and Barrett confirmed their relationship and left their respective ex-es, Mads Lewis and Richards, heartbroken.
Unfortunately, the 'Counting Crimes' singer reaped what she sowed when Hossler cheated on her.
And it wasn't just Canseco that Hossler has been rumored to cheat on her with. According to new rumors, the TikTok star has also been linked with Killboy.
The duo was photographed kissing on stage, which led to rumors that they were together.
So far, Hossler has not responded to any of the rumors or hate.