Mads Lewis Responds to Getting Back Together with Jaden Hossler after Nessa Barrett Break Up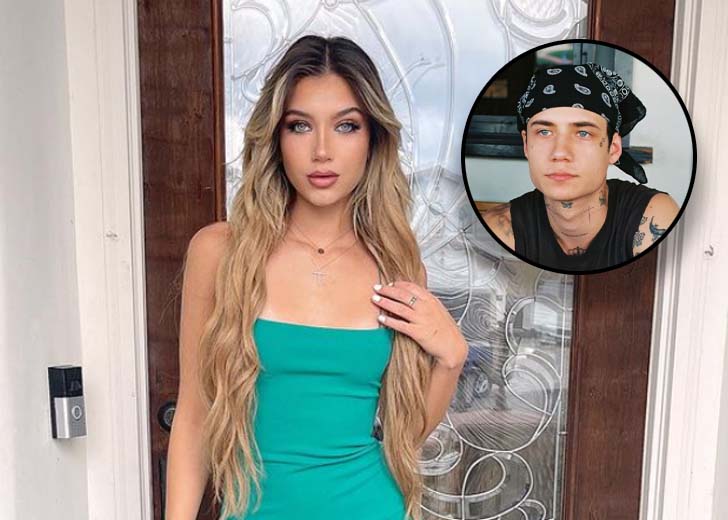 The last time we reported on Jaden Hossler and Nessa Barrett's break up, rumors were that the former had cheated on the latter. 
Hossler was cheating on Barrett with Landon Barker's former girlfriend, Josie Canseco. The rumors started after Barker unfollowed Hossler and Canseco. 
On May 6, 2022, The original Tiktokroom posted a screenshot of messages between Barker and a fan page. 
According to Barker, his former musician friend and girlfriend had done everyone dirty, but he did not explain what he meant by that. 
However, a few days later, he got on IG live and claimed Canseco did nothing wrong and wanted the whole issue to be dropped.
He also added that he did not know what Hossler did, but he assured his followers his former girlfriend did no wrong. 
However, netizens commented Barker looked like he was forced to make those statements and did not believe his claims. 
Meanwhile, Canseco responded to the rumors, saying she had never come close to touching Hossler, nor was she the reason he and Barrett split. 
Jaden Hossler's New Girlfriend Confused as Mads Lewis
There is no confirmation about what happened between Barker, Canseco, and Hossler, but Hossler most likely cheated on Barrett. 
According to Hollywire, the 'Comatose' singer was spotted hanging out backstage with a new mysterious girl. 
The video confused many users because they thought the mystery girl was Mads Lewis. 
They thought Lewis and Hossler had probably gotten back together. 
But before the rumors could spread any further, Lewis responded to those comments, saying that the girl was not her and neither would she ever in a million years get back together with Hossler. 

Jaden Hossler's alleged new girlfriend was confused for Mads Lewis. (Source: The original Tiktokroom/Instagram)
Some even speculated that Hossler and Josh Richards might be friends again since he and Barrett broke up. 
Richards did not respond to this directly, but he did like a fan's comment, claiming that would never happen. 
Besides this, Kio Cyr, who had previously followed Hossler after Barrett and Hossler's break up went public, had unfollowed Hossler again. 
And so far, no one knows who the "Mads lewis lookalike" is.
Nessa Barrett Deletes Potential Proof of Jaden Hossler's Cheating
In another video, Hollywire reported there might be new evidence going around on Hossler's cheating. 
The outlet shared a screenshot of Barrett's post, making rounds on social media, which has since been deleted. 
It is a screenshot of a message that read, "but you are definitely making me nervous. It's a good thing saving you under a fake name."
There is no confirmation on who the sender is or whom they were sending it to, but it is not looking good for Hossler. 
In the comments section, users were saying they were not surprised by Hossler's cheating. 
According to internet theories and Lewis, Hossler had cheated on Lewis before getting together with Barrett. 
One user wrote, "you lose them how you get them," while another noted "not surprised about Jaden's cheating. What was Nessa expecting."
So far, Hossler has not responded to these claims.