Mads Lewis Unfollows Loren Gray Amidst Josh Richards Dating Rumors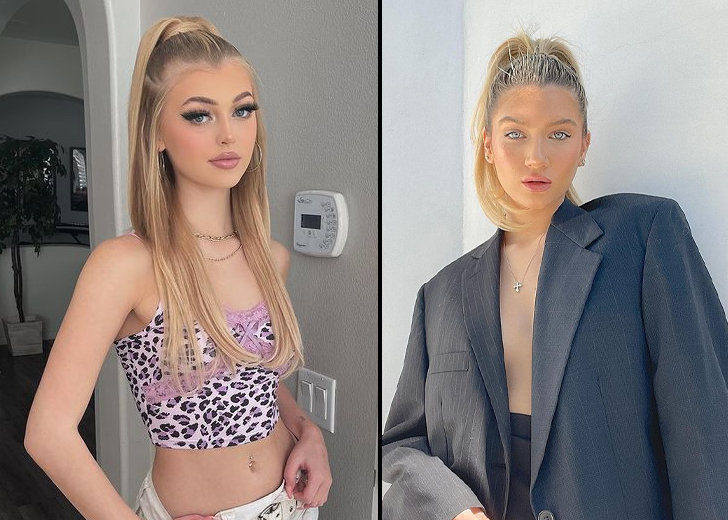 Recently Loren Gray and Josh Richards were spotted at a party together, which led to speculation they were dating.
And the duo has been posting TikToks together as well.  
They uploaded a video lip-syncing to 'Big Ole Freak' by Megan Thee Stallion on Gray's account. 
The song had the lyrics, "Nobody know, I [expletive] with him on the low. We never show up together, but I text him when I'm ready to go."
Fans noticed the audio, commented that they did not believe them, and tried to get traction for Gray's upcoming BFFs podcast appearance.
The duo also posted a TikTok on Richards' page, and at the end of the video, it looked like the podcaster was slapping the influencer's behind, but before anyone could get a closer look, the video cut off. 

Josh Richards and Loren Gray on BFFs (Source: BFFs/YouTube)
Later, after getting questions from fans, Richards clarified it wasn't an "ass smack" but an arm swing. 
Loren Gray and Josh Richards Talk about Mads Lewis' Unfollowing
On March 30, Gray appeared on the BFFs podcast, and right off the bat, host Dave Portnoy grilled Gray and Richards about their alleged hook up. 
They addressed a report that stated Richards was all over Gray at the party, to which he replied it was a mutual all over each other kind of thing. 
Portnoy then asked Gray if they hooked up, and instead of giving a straight answer, she just said she knew nothing about that, which Portnoy and Brianna La Paglia took as a yes. 
Richards and Gray then confirmed that they were not hanging out anymore and that the Vegas party was a one-time thing.
In one part of the segment, the four reacted to TikTok videos, and one of them was Loren Gray lip-syncing Lyela Blue's 'What A Shame.'
Gray was lip-syncing, "What a shame baby what a shame. Could have been with me instead of what's her [expletive] name."
Portnoy iterated the TikTok was posted after Richards and Lewis had posted their TikTok together, which Gray then claimed was unintentional. 
But she revealed that Lewis unfollowed her, and she did not know why. 
Portnoy then offered his thoughts on the situation, saying that Gray meant to dedicate that TikTok to Richards and Lewis, and the latter realized it hence the unfollow. 
Mads Lewis Sets the Record Straight
Lewis addressed nothing about the unfollow, but she had a message for the BFFs podcast.
The episode in which Gray appeared was titled 'LOREN GRAY AND MADS LEWIS FIGHT OVER JOSH RICHARDS?! — BFFs EP. 76 WITH CHRIS OLSEN.'
This did not sit well with Lewis, who took to Twitter and called out BFFs.
But instead of apologizing, BFFs just wrote back saying Lewis should have at least added the podcast link on her tweet.
A little while later, Gray also clarified the title was not true, writing, "Mads and Loren are absolutely not fighting over Josh Richards that is a joke."
Lewis retweeted the tweet and wrote, "fr tho lmao they thought they ate."
Everyone in the comments section asked her why she unfollowed Gray, but that would be a drama for another day, or at least until she clarifies why.