Mads Lewis Clears Josh Richards Dating Rumors on BFFs Podcast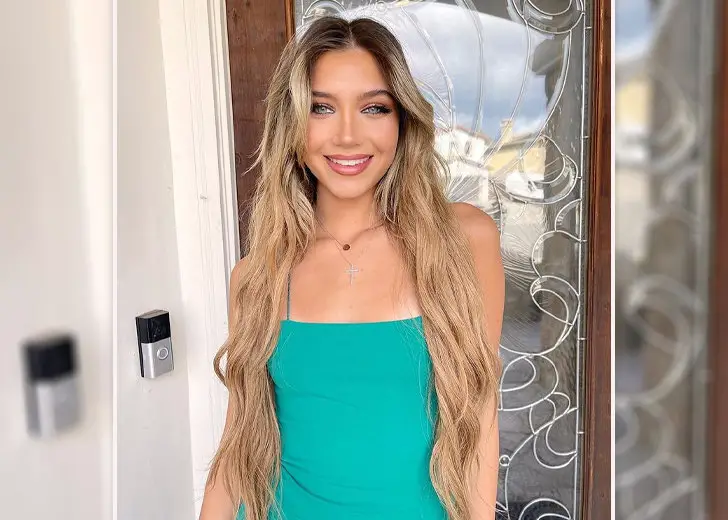 Almost a year ago, Nessa Barrett and Jaden Hossler confirmed their relationship and said they were happier than ever. 
The duo was previously with their respective ex-es, Josh Richards and Mads Lewis, who were unhappy with the union. 
Lewis claimed that Hossler had cheated on her, and while Richards said little, he and Hossler were no longer friends. 
Richards tweeted that he would handle the situation offline and thanked everyone for their support.
Following the demise of their relationship, Lewis moved on and started dating Christian "Sevryn" Plourde. 
The duo seemed happy, and during an interview with The Rundown, Lewis noted that she even saw herself walking down the aisle with Plourde someday. 
Unfortunately, by February 2022, rumors of their breakup started after they removed all traces of their relationship from their socials. 
And to put the rumors to rest, Plourde confirmed to The Daily Stardust that they had broken up. The aspiring musician even became friends with Hossler, which the netizens criticized him for. 
Mads Lewis and Josh Richards Dating
Following the confirmation of the breakup, rumors have been swirling that Lewis is now dating Richards. 
The duo has been making a lot of TikToks together, and on March 21, Lewis uploaded a TikTok that had fans in a frenzy. 
Richards lip-synced to 'Ziploc' by Tyler, The Creator, while lying on Lewis' lap. 
In the comments, fans expressed their excitement about the duo potentially dating and wrote that they shipped them.
The caption to the video hinted at a question about hook up.

Mads Lewis and Josh Richards TikTok on their dating rumors (Source: BFFs/Instagram)
The TikTok was reshared on BFFs, Richards' podcast with a scandalous caption, "what the hell happened after we stopped recording?"
But despite the fans' shipping them and BFFs' curiosity, it looks like nothing is going on because Richards noted they were great as friends in another video.
BFFs also reacted to Plourde's comment over his breakup with Lewis, where he had addressed his growing friendship with Hossler. 
In the video, the hosts mentioned Plourde had previously stated that he was at Hossler's concert because he loved music and wanted to be a musician growing up. 
But Portnoy and LaPaglia were not convinced, saying that it was nonsense and that he could have gone to some other concert. 
Mads Lewis Finally Appearing on the BFFs
In the same video, Portnoy also expressed his dissatisfaction over Lewis not wanting to appear on the podcast. 
"Mads still saying no to this podcast, by the way [expletive]," said Portnoy.
Richards then chimed in, saying they could get her on if they wanted to. 
Portnoy replied it could only be done by Richards because she had appeared on his YouTube show, Tea Talk. 
The Tea Talk host explained Lewis was hesitant to come on the podcast because she was afraid of saying the wrong things and causing drama. 
"She has a big mouth so Mads will just like say things, which is great for the podcast. She said she knows that if she came on she would end up saying [expletive] and she would have a bunch of drama," said Richards. 
But on March 21, BFFs announced on their Instagram that Lewis was finally coming on the show. 
It looks like Richards convinced her.