Nessa Barrett Reunites with BFFs and Josh Richards after Jaden Hossler Break Up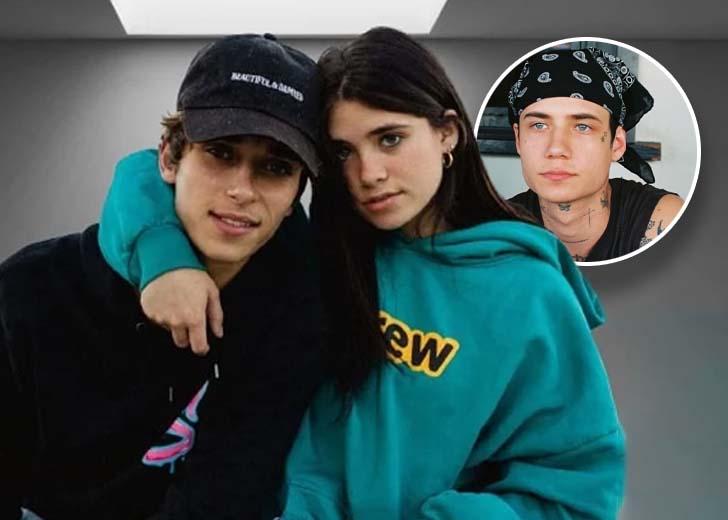 Before Nessa Barrett and BFFs podcast host Josh Richards broke up on bad terms, the 'La Di Die' singer frequently appeared on the podcast. 
In October 2020, the former couple appeared on the podcast's third episode and delved into the rumors of their relationship. 
They claimed they were friends and had nothing going on between them, but in a later appearance, they confirmed their relationship. 
The hosts and the singer talked about her new single 'La Di Die,' her plans as an artist, and the new Facebook group "MILFs for Josh Richards."
Unfortunately, after this collaboration, things went downhill for Barrett and Richards. 
According to rumors, Barrett cheated on Richards and got together with Hossler, who was with Mads Lewis at the time. 
BFFs podcast also criticized the new couple, and the friendship between Barrett and the hosts soured. 
The songstress stopped appearing on the show as well. 
Is Nessa Barrett Coming to BFFs Podcast?
After one year of dating, on May 2, 2022, Barrett and Hossler confirmed their breakup, claiming that they wanted to focus on their mental health and careers.
However, according to netizens' theories, Hossler probably cheated on Barrett, hence the separation. 
The 'Comatose' singer allegedly cheated on his former girlfriend with an unidentified girl who has been called "Mads Lewis lookalike" because of their similarities. 
So far, these rumors have not been confirmed, but Barrett recently uploaded a new TikTok video which many thoughts was an indirect shade at her former lover. 
In the video, Barrett reacted to the audio that said, "should've listened to them."
Fans believed she expressed her regret over dating Hossler because he had allegedly cheated on Lewis to be with her.

Nessa Barrett's TikTok allegedly shading her ex, Jaden Hossler. (Source: tiktokinsiders/Instagram)
Many people in the comments section said that the songstress deserved it and owed Lewis an apology. 
Following the break up, the BFFs podcast Instagram page followed Barrett, who refollowed BFFs host Brianna LaPaglia. 
Netizens have taken this as a sign that Barrett might be coming back on the BFFs pod, most probably to open up about her break up. 
Nessa Barrett and Josh Richards Fan Edits
While some fans speculate about Barrett's appearance on the podcast, others are rejoicing and wishing that Barrett and Richards reunite. 
A fan page on TikTok by the user name zoot3djessa recently uploaded old videos of the former couple from when they were still in a relationship. 
"My loves were so happy together. I have never heard her laugh like that with anyone else," the user captioned a video that featured the couple enjoying each other's company. 
In the comment section, the user iterated that both Richards and Barrett had liked the video and even posted video evidence. 
Most Barrett's fans also wrote that they missed her laughter and said people who claimed she was unhappy with Richards were wrong. 
But others disagreed, saying it made no sense for people to claim that she was happy because they did not know about anything behind the scenes. 
"She was young. She sounded cute but doesn't mean the relationship was healthy. Let's not keep living in the past ppl STAN NESS," wrote one user. 
Another one wrote, "LMFAO just cuz she was laughing means nothing babes."
So far, Barrett and Richards have not responded to the rumors of getting back together.