Bryce Hall Responds to Criticisms Amid Cooper Noriega's Death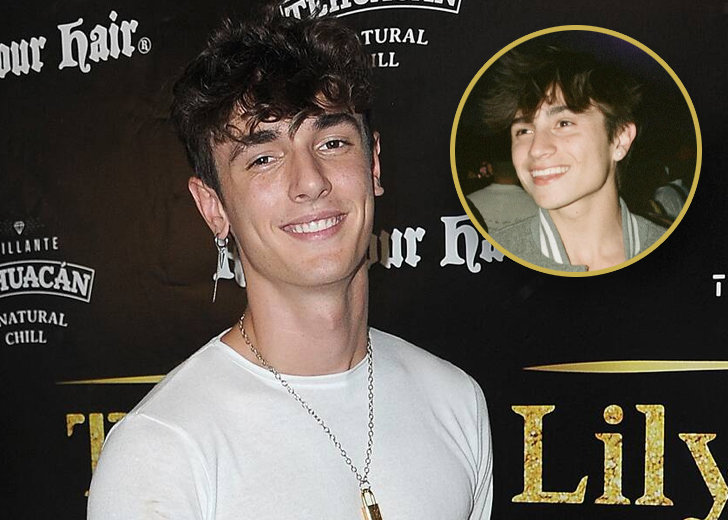 On June 9, 2022, TikTok star Cooper Noriega passed away. He was found unconscious in a mall parking lot outside Los Angeles. 
The exact cause of his death is unknown, and the medical examiner requested more investigation.
Hours before his death, Noriega had taken to TikTok to post a disturbing video that showed him lying in bed with a text overlay reading, "who else b thinking they gon d!€ young af."
A few days prior, he had started a Discord server to discuss mental health issues and promoted it on both Instagram and TikTok. 
"If you're really into getting your emotions out, or whatever, come join. I created [the server] because of how much I love you guys and how much I struggle with it myself," he said in a TikTok video.
Meanwhile, on Instagram, he noted one of the many things he learned while struggling with addiction was being around negative people brought him down.
And because of that, he was motivated to create a safe space for people who were struggling like him.

Cooper Noriega promoting his discord channel for mental health. (Source: Cooper Noriega/Instagram)
His demise drew an outpouring of grief across social media.
Bryce Hall Criticized Amidst Cooper Noriega's Death 
Noriega's fellow TikTok friends took to their social media with movie tributes. 
TikTok personalities like Blake Gray, Madison Monroe, and Luv Anthony offered their condolences. 
Bryce Hall, whom Noriega had featured in his last TikTok video before his death, had also commented on the video, writing, "I love you so much."
After that, Hall took to TikTok and uploaded a video of him, removing his hoodie and showing off his muscle gain. In the caption, he wrote, "focus on yourself for a month and see what happens."
Unfortunately, what was meant to be a casual video on Hall's part was seen as a disregard for Noriega's death by some netizens. 
They criticized him in the comments, saying he looked unaffected for someone whose friend had just passed. 
"How is he so chill, bro? Cooper just died," commented one user. 
Meanwhile, another one wrote, "This is the problem. That all of you are too insensitive and selfish to genuinely care about a 'close friend.' He is going in a GRAVE, and you're flexing."
Bryce Hall Responds to Criticisms
Before the situation could escalate any further, the former Sway Boy took to Twitter to address the backlash. 
He asked people to understand different people had different coping mechanisms and needed to respect them. 
"It's hard to see people focusing on how social media people publicly respond to the loss. Instead, put your attention on his family and send your condolences to those who just lost their son/brother/friend at such a young age," tweeted Hall.
In the comment section of his tweet, people had mixed reactions. Some still doubted his intentions, noting that the least Hall could have done instead of posting TikTok was promote his late friend's discord and spread the word about it. 
However, others came to Hall's defense, explaining some people grieved privately and did not believe in expressing their grief on social media. Some also pinpointed that promoting his discord wouldn't bring Noriega back.