'BFFs' Pays Tribute Cooper Noriega — TikTok Star Found Unconscious In Parking Lot Outside LA And Dead At 19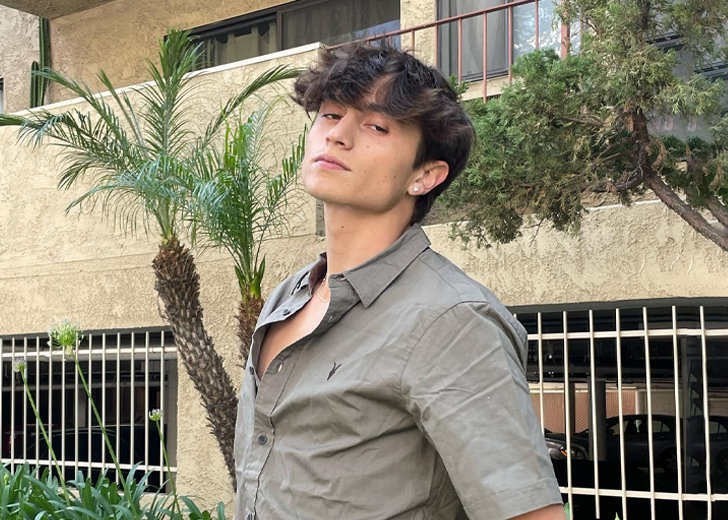 TikTok star Cooper Noriega passed away on June 9, 2022, at 19. Noriega, who has two million followers on TikTok, was discovered unconscious by a passerby in a mall parking lot outside Los Angeles.
According to TMZ, paramedics arrived on the scene shortly thereafter but could not revive the influencer. He was pronounced dead.  
Law enforcement sources told the outlet Noriega was not in a vehicle, and there were no signs of trauma on his body.
The reason for his death is unknown as an autopsy is still pending, but so far, no foul play has been suspected.  
Cooper Noriega's Cryptic Post Hours before Death
On June 2, 2022, the influencer appeared on the BFFs podcast, and many fans noticed he looked a little nervous and disturbed. 
The influencer was playing with pens, shaking his leg, and almost crying about missing his friend Josh Richards, which many took as a sign of instability.
And then a few days after his appearance, he announced to his fans and followers that he had created a Discord channel for mental health strictly and asked them to join if they wanted to. 
But just hours before Noriega passed away, he took his TikTok and posted a cryptic video. 
In the video, he was lying in bed with the caption, "who else b thinking they gon d!€ young af."
Since his demise, there has been an outpouring of messages in the comment section of the video. 

BFFs pay tribute to Cooper Noriega who passed away. (Source: BFFs/Instagram)
"Why didn't any of his friends see this and go to him," one user wrote, while another user commented, "I'm so sorry we didn't realize. I love you, coop."
Cooper Noriega's Friends Mourn His Death
Following Cooper's death, many of his influencer friends have taken to social media with moving tributes to mourn his death. 
Bryce Hall, the last person Noriega had collaborated with on his most recent TikTok, commented on the video, "I love you so much."
Meanwhile, fellow influencer Blake Gray expressed he was heartbroken over the news and noted the late TikTok star always had the most positive energy, no matter where they were. 
Noriega's best friend, Anthony Reeves, also known as Luv Anthony, shared a moving tribute on Instagram. 
Reeves talked about the good times he had with his beloved friend, playing Fortnite till 5 am to experimenting with fashion together. 
"I'm gonna miss hugging you. I'm gonna miss that laugh and smile. I'm gonna miss you, man! I'm gonna miss your big heart and how you cared for everyone so much. Really couldn't have asked for a better best friend. I love you Cooper," wrote Reeves. 
Chase Hudson or Lil Huddy also shared a tribute on TikTok, noting that they talked for hours on end when they first met. He added that the late TikTok star wanted nothing but the best from other people, and it showed. 
A GoFundMe page has been created to help his family with funeral costs and honor "his dream to help people with mental health and addiction."
The organizer noted Noriega hoped to "open a rehab center" and help people "of all ages all around the world."