Chase Hudson Ex Girlfriend Charli D'Amelio: Why They Broke Up?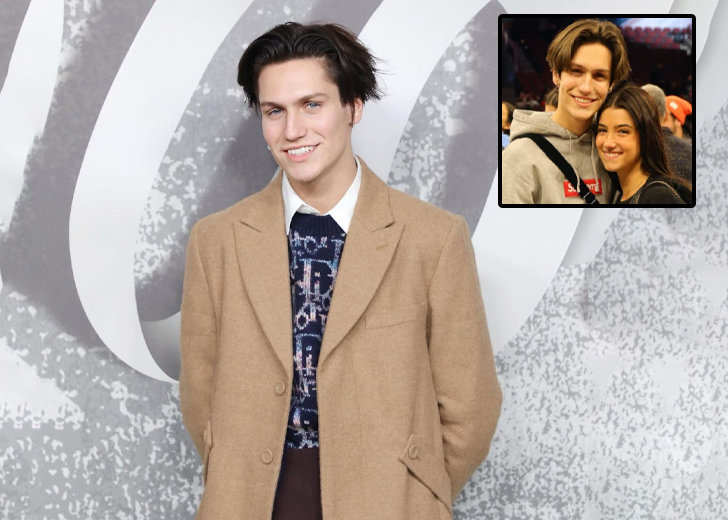 Chase Hudson and Charli D'Amelio became one of the most loved couples on TikTok when they announced their relationship in 2019.
The two soon became members of The Hype House, a collective of TikTok's biggest stars based in a mansion in L.A., and started creating adorable content together.
But what looked like a forever relationship between Hudson and his girlfriend ended a few months after they went official.
On April 15, 2020, the pair announced their split through their Instagram stories.
In his statement, Hudson wrote, "Charli and I wanted to share with you all that while we will always have love for each other we are no longer together." 
He also called Charli an amazing person and stated he was beyond grateful and blessed to have spent time with her. 

Chase Hudson with his former girlfriend, Charli D'Amelio. (Photo: Instagram)
Following suit, D'Amelio also announced the break up. "I'm sorry i waited so long to tell you all. i wanted to take the time to process it for myself," D'Amelio penned.
Reason behind Chase Hudson's Split with Ex Girlfriend
Hudson and D'Amelio didn't specify the reason for their breakup. That being said, fans across the internet have been guessing that a cheating drama before their split might be the reason.
In case you didn't know, Hudson's former girlfriend, D'Amelio, reportedly accused the social media star of cheating on her while the two were still dating.
She called out Chase in her since-deleted tweet, saying, "you shouldn't have come to my house after without telling me [you had kissed Nessa Barrett]."
Meanwhile, another TikToker named Josh Richards created a diss track about Hudson titled 'Still Softish,' in March 2020.
In his behind-the-scenes vlog, he later revealed that the title of his track referred to a text and a lewd photo Hudson allegedly sent to his girlfriend, Nessa Barrett.
But despite the news making the rounds, D'Amelio didn't make a public comment on 'Still Softish' or the cheating rumors. 
On the other hand, Hudson watched the music video and tweeted about it.
In his tweet, The Hype House co-founder wrote, "All of this drama is going on because I kissed Nessa when we were both single," claiming there was no foul in the kiss.
Chase Hudson and Charli D'Amelio Back as Friends
Hudson and D'Amelio made the headlines again after a year of their separation. This time, they hit the tabloids for starring in Hudson's music video 'America's Sweetheart.'
Speaking with Entertainment Tonight, the singer shared he had a tough time after the break up, but his works helped him stay strong.
He then wrote the mentioned song, pouring out his emotions, and talked about it to D'Amelio "straight away."
According to him, she cried the first time she listened to the song and agreed to pair up with him in its music video.
During the conversation, he also clarified that he and his former girlfriend were on good terms and committed to continuing as friends.
Since then, the two have been regularly spotted together, especially on their social media handles.
Charli D'Amelio Is Still Single, Confirms Markell Washington
During a recent episode [premiered on March 24, 2022] of BFFs with Dave Portnoy and Josh Richards, TikTok star Markell Washington, who is reportedly updated about internet celebrities' relationship status, confirmed that D'Amelio is still single.
"Charlie, on the other hand, is single," Washington told Dave Portnoy after also revealing that D'Amelio's sister, Dixie D'Amelio, was still together with her boyfriend, Noah Beck.
Responding to his claims, Portnoy said, "okay...we, we knew that, right?"
He implied that the social media personality had not found an ideal partner for herself following her split from Hudson. That also confirms that the former couple is not back together, too.