Nessa Barrett Sent Charli D'Amelio a Gift: Are They Friends?
It looks like the TikTok stars have buried the hatchet.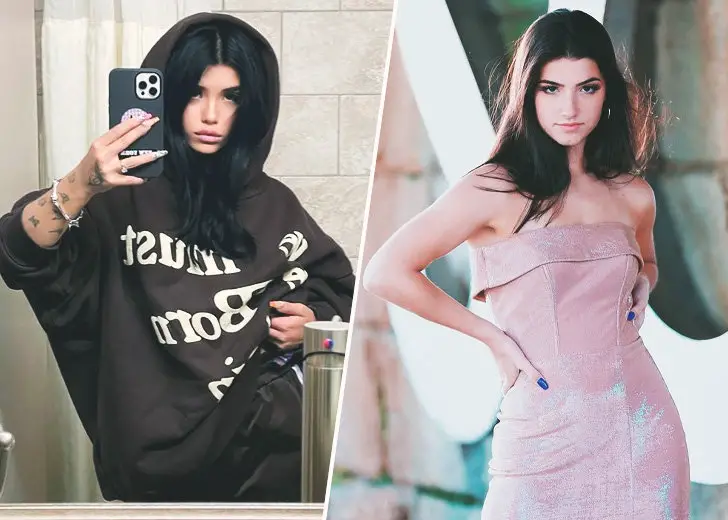 Nessa Barrett has been the talk of the town ever since her TikTok blew up and her music career took off. So naturally, some big brands want to cash in on her massive fanbase. She recently collaborated with shoe giant Steve Maden. 
The footwear label launched "The Steve Maddenverse," where Barrett got to pick her shoe avatar. The collection dropped a few days ago, and interestingly Barrett sent it to the TikTok queen Charli D'Amelio. 
The TikTok Shaderoom uploaded a screenshot of Barrett's Instagram story, re-sharing D'Amelio's Instagram story where she thanked Barrett for sending her the shoes. Naturally, this had fans in a frenzy, with many questioning if the two had finally made up after their beef last year. 
Nessa Barrett and Charli D'Amelio's Exchange on Instagram
It all started on July 6, 2020, when TikTok drama accounts posted evidence of TikTok celebrities unfollowing each other on Instagram. Former and current Sway House members Quinton Griggs, Jaden Hossler, Josh Richards, Kio Cyr, Blake Gray, Anthony Reeves, and Bryce Hall unfollowed Chase Hudson. 
Barrett also unfollowed Hudson. After that, cryptic tweets started coming in. Hossler, Richard, and Hall all seemed to be calling out someone, although they did not mention who. D'Amelio also deleted all of her Instagram pictures with Hudson and shared a post with the caption, "your loss."
No one knew what was happening until D'Amelio's boyfriend, Hudson, tweeted that all of that was happening because he had kissed Barrett when they were both single. After that, however, Hossler and other TikTokers iterated that Hudson needed to stop lying. 
And Hudson tweeted a statement accusing several TikTok stars of cheating on their significant others instead of clarifying the situation. D'Amelio, who was not having it, called him out, asking him to take responsibility for his actions instead of deflecting his fault. 
She also went on a Twitter rant and called out Hudson and Barrett for their irresponsible action, which prompted fans to hate Hudson and Barrett. Things escalated so badly that D'Amelio eventually apologized for her behavior and requested people to leave them alone. 
Nessa Barrett Speaks Up
Throughout this drama, Barrett remained pretty quiet until she finally spoke up.
She released a statement with People and said she and Hudson had kissed, but it meant nothing. When the drama had settled down a few months later, Barrett iterated that she regretted her actions during an Instagram Live interview with the Zach Sang Show. 
She admitted that they made a terrible mistake and that it was unintentional. 
Although the whole incident settled down, many felt that it had caused a dent in her friendship with D'Amelio, but the Steve Madden shoes that Barrett recently sent D'Amelio seemed to indicate that they finally made up.
However, nothing is for sure, and we can only wait for the duo themselves to confirm.