Sabrina Quesada Announces Break up with Boyfriend Cooper Noriega — 'I Will Love Him Forever'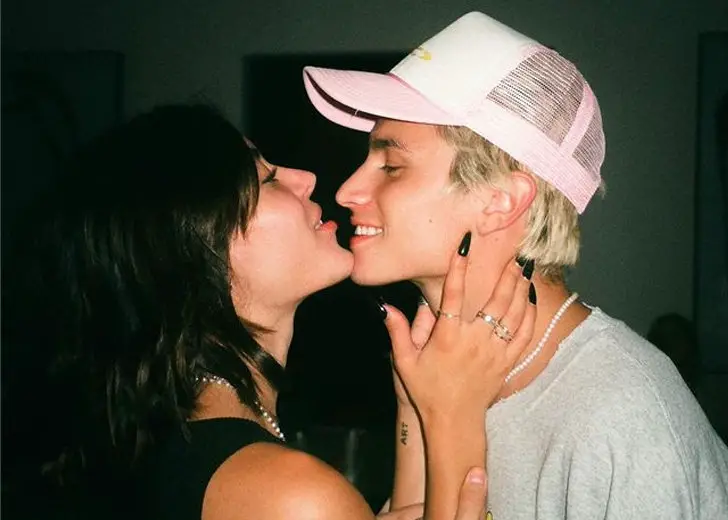 Sabrina Quesada and Cooper Noriega became a fan-favorite couple right from the day they announced their relationship in late 2020.
Their dating life wasn't perfect, but it seemed to be going strong until spring 2022.
In April 2022, Quesada announced that they had broken up, shocking their fans.
There had been a few speculations about their romance, but she was in no mood to let them get rampant.
In her announcement, she hinted there was no bad blood between them.
Sabrina Quesada and Boyfriend Cooper Noriega Break Up
Quesada took to Instagram on April 21, 2022, to release a statement announcing her break up with boyfriend Noriega.
"hi guys, me and cooper are no longer together," she began her writing on Instagram stories. She also stated that they would "love some privacy during this time."
Squashing speculations about any foul play between the two, Quesada said, "neither of us did anything so please don't make any assumptions."
According to her, the split was a "mutual decision," and they understood things don't always work out when you're young and in a relationship.

Quesada announced her break up with boyfriend Cooper Noriega on April 21, 2022. (Photo: Sabrina Quesada/Instagram)
"I will love him forever and he will always be my best friend," confessed Quesada at the end of her writing, thanking their fans for their support throughout their relationship.
Sabrina Quesada and Cooper Noriega's Relationship
Sab and Coop first started dating in late October 2020.
They were never shy about their relationship and featured on each other's social media often.

Sabrina Quesada with her ex boyfriend, Cooper Noriega. (Photo: Twitter)
Just a month into their relationship, cheating rumors started after Quesada's appearance on Alex Warren's YouTube reality show, Next Influencer, in December 2020.
In the episode, she was seen kissing another TikTok influencer, Julian Jara. Fans naturally started jumping to conclusions.
However, the timeline people understood to be true was not actually true. Quesada later clarified that the episode had been shot in early October 2020, before she started dating Noriega.
"lol i did not cheat on coop the show is pre filmed and it's a SHOW," Sab wrote on Twitter. "don't take everything that happens on it so seriously because i've been acting for years and i know how to do it well."
Coop, too, came to his girlfriend's defense after the criticisms got a little too intense.
He branded anyone criticizing her or calling her a cheater without knowing how things had unfolded "clout chasers."
Things remained silent between the two for quite a while until the break up announcement. And while Quesada has cleared things up from her side, Noriega is yet to comment on the matter.