Bryce Hall Tweets Out Saying He Is Down to Fight Liam Payne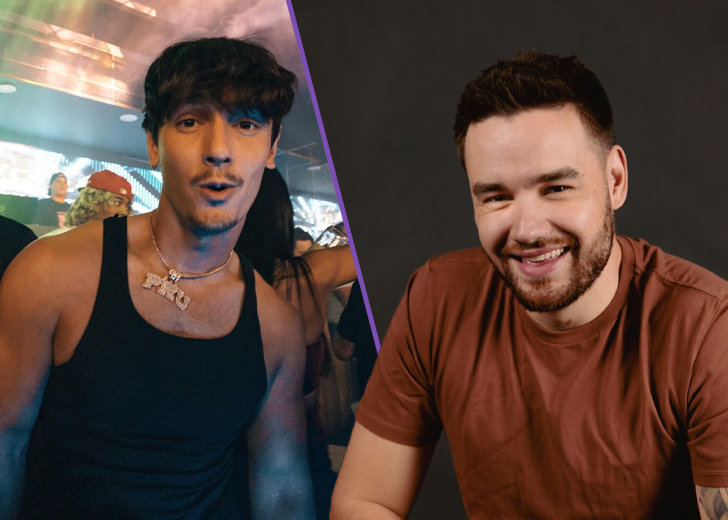 In June 2021, TikTok star Bryce Hall made his boxing debut when he stepped into the ring with The ACE Family's Austin McBroom. 
Unfortunately for Hall, McBroom was named the winner. After that, Hall stepped away from the ring and did not compete again. 
But in January 2022, Hall promised to return to the boxing ring and teased match-ups with YouTuber Deji Olatunji and rappers Kodiyakredd and Flyysoulja, also known as the Island Boys.
And then, on June 2, 2022, the TikToker-turned-boxer tweeted his next fight should probably be with former One Direction member Liam Payne. 
Hall's tweet came after Payne angered many people with his recent antics. 
Payne had appeared on the Impaulsive podcast and talked about his former bandmate Zayn Malik. 
Bryce Hall Down to Fight Liam Payne
He said Malik's girlfriend, Gigi Hadid's old tweet, calling Malik a "respectful King" "didn't age well."
Fans assumed Payne was most likely referring to an altercation between Malik and his girlfriend's mother, Yolanda Hadid, which ended up in the former allegedly hitting the latter. 
Payne also said there were many reasons he did not like Malik but noted there were also many reasons he would always be on Malik's side. 
After talking about his former band mates, he spoke about his solo career. 
Payne claimed his debut song, 'Strip That Down' featuring Quavo, had a better performance than the rest of the members.

Bryce Hall tweets that he wants to fight Liam Payne. (Source: tiktokinsiders/Instagram)
"We did the first song… Billion streams. I think it outsold everybody within the band, and I was the last to go," said Payne confidently.
But this was not true, and fans began pulling out receipts. Malik and Harry Styles had several number one hits on Billboard, while the highest Payne reached was 111 spot. 
And Payne's song did reach 2 billion streams, but it took him two years. 
Many fans were unhappy with Payne's statement, including Hall, who tweeted he wanted to fight him. 
Hall and celebrity reporter Hannah Kosh also uploaded the tweet on TikTok, and in the comments section, many people were on "Team Bryce."
Maya Henry Is Also on Team Bryce Hall
"Liam needs to be humbled. It's crazy to think him and Harry went through the same media training," one person wrote. 
Meanwhile, another one wrote, "This is the one, and only time you will see me be team Bryce."
Maya Henry, Payne's ex-fiancée, also took to TikTok and uploaded a video stating she was on "team Bryce."
"You know we team Bryce out here. Even the paparazzi are on team Bryce," said Henry.
After that, Hall stitched Henry's video and uploaded a new video, where he said, "I guess this is happening."
Henry and Payne got engaged in August 2020 and confirmed their breakup on May 24, 2022, after netizens speculated that Payne allegedly cheated on the model. 
A source close to Henry noted she was very upset, as she had been blindsided by the breakup. 
This breakup was the second and final one between the couple. They had broken up for a while last June before eventually rekindling things a few months later.