Harry Styles and Olivia Wilde Reported to Have Been Secretly Engaged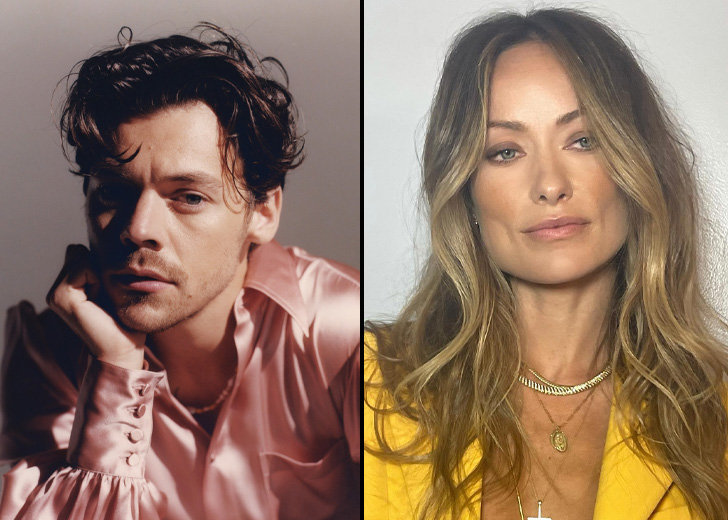 Did Harry Styles put a ring on it?
On April 16, 2022, when Styles set fire to the stage at Coachella, he also set the internet ablaze with engagement rumors with girlfriend Olivia Wilde.
After his set at the festival, where Wilde was present and enjoying herself to his music, fans started asking if they were engaged. The confirmation, however, came from a familiar yet unknowable source — Deux Moi.
Are Harry Styles and Olivia Wilde Engaged?
On April 19, 2022, two peculiar stories popped up on Deux Moi's Instagram about Styles and Wilde.
In the first story, someone asked Moi's anonymous operator if the couple were engaged. It wasn't exactly a question, though, grammatically speaking.
"HARRY AND OLIVIAL ENGAGED !" the person wrote, to which Deux Moi replied with a solitary, "Yes."

Deux Moi responds positively when asked about Harry Styles and Olivia Wilde's engagement. (Photo: Deux Moi/Instagram)
This apparently caught people's attention, and someone else asked the anonymous operator if they were just playing around with the news or if the engagement could be real.
"are h and o really engaged or are you just trying to stir the pot lmfaooo," another person inquired. To this, Moi had a long answer.
"I'm not stirring the pot," the page claimed. They even swore they were not making the news up on their "beloved pets who are now over the rainbow bridge."
Further, they claimed that there was a "high probability" that Styles and Wilde were engaged.

Deux Moi is pretty certain that Harry Styles and Olivia Wilde are engaged. (Photo: Deux Moi/Instagram)
"But guys!! I've been saying for literal months that they are VERY serious and no one ever wants to believe me!!!!" they further added, possibly trying to provide some credibility to their claimed authority on the matter.
Harry Styles and Olivia Wilde's Relationship
Styles and his now-rumored fiancee, Wilde, have been going out since the start of 2021. They first started dating in January 2021.
This was soon after Wilde's divorce from her ex-husband, Jason Sudeikis. However, it has been widely reported that Styles and Wilde got close even before her divorce.
The couple has not dropped not much about their relationship, but during an interview in December 2021, Wilde said it did not matter what people thought of their relationship as long as they were happy.
"All that matters to you is what's real, and what you love, and who you love," she told Vogue during the interview. Around the same time, Styles dropped 'As it Was,' a single that was supposed to be about her.
Deux Moi's claims about the couple being serious might not be all false, as it was recently reported Wilde introduced him to her two kids — Otis, 7, and Daisy, 5.
Wilde has also been publicly supportive of Styles. She has been spotted wearing his merch in public and has also attended many of his concerts, the latest of which came at 2022 Coachella. 
While headlining Coachella on April 16, Wilde was in the crowd supporting her boyfriend. She was enjoying his tunes with people like James Corden.
She also apparently had Styles' merch on — a bandana from his beauty line Pleasing.
As for the engagement rumors, only the couple know best. But no one could swear on their dead pets and be lying about something as big as Styles and Wilde's engagement, could they?