Does Harry Styles Smoke? — Singer Talks about His Experimentation with Drugs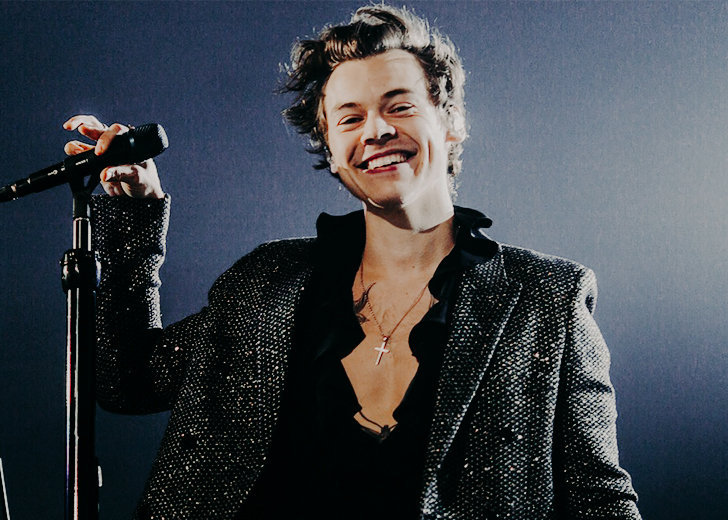 Harry Styles has revealed that he only felt comfortable experimenting with drugs after pop group 'One Direction' broke up. 
The musical genius admitted in August 2019 that he accidentally bit off the end of his tongue while high on magic mushrooms.
Does Harry Styles Smoke? 
For a while now, many fans have raised the question, 'Does Harry Styles smoke?'
And while it is generally speculated that he does, nothing has been confirmed. After all, no one has seen Harry Styles smoking, publicly or otherwise.
He was spotted having a smoke during a filming of a movie. However, many speculate the smoke could be for a movie plot. 
Before releasing his new album 'Fine Line,' he said he began trying drugs while recording his new tracks, but things were different for him when he was in the band.
"When I was in the band, it was like, to me it felt like it was so much bigger than any of us that I kind of felt like, I'm not going to be the one who [expletive] it up," Styles said in the interview with Zane Lowe on Apple Music's Beats 1.
The 'Watermelon Sugar' singer believed it was time he went out and experimented. He thought that he ought to try different things with his friends and explore in terms of entertainment and dating. 
"On the first couple of tours, it was so exciting as we'd have a drink and go to parties," the Dunkirk star acknowledged in an interview with The Sun in 2017.
For Styles, the albums were now a lot more vocally taxing, making the songs harder to perform. This way, he knew that if he didn't come off stage and go to bed straight away, he wouldn't be able to sing the next night.
The Grammy Award-winner would rather wake up with a clear head. He would celebrate and hang out with friends when he deemed it to be the right time.
Above all, he liked knowing that he would not be stressed about having to do something the next day. And his sobriety paid off.
The only drug scandal to hit 'One Direction' came in 2014, and it involved Zayn Malik and Louis Tomlinson.
In a video that appeared to show the two smoking "illegal substances," Tomlinson and Malik joked about smoking marijuana while traveling through Peru. 
In a tweet, Liam Payne apologized for the scandal, while Styles was thoroughly annoyed that they filmed their antics.
Despite all that went down, Styles felt differently while recording 'Fine Line' at Malibu's famous Shangri-La studios because he felt "so safe."
Similarly, making the record felt much more joyous to Harry as he enjoyed his time in Malibu with his friends.
He felt that it was his time to try some mushrooms and have fun since he was young and popular in the music scene. 
However, his split with his bandmates and the additional stress of starting his solo career could have also been why he turned to drugs and smoking cigarettes. 
Nevertheless, Styles told Rolling Stone magazine that while recording his American Music Awards-winning album, which contains the singles' Lights Up' and 'Adore You,' he wanted to "do mushrooms" and listen to the Paul McCartney album Ram and lie in the sunshine.