Olivia Wilde and Harry Styles' Complete Relationship Timeline
Happy Styles and Olivia Wilde were recently spotted enjoying themselves on a yacht.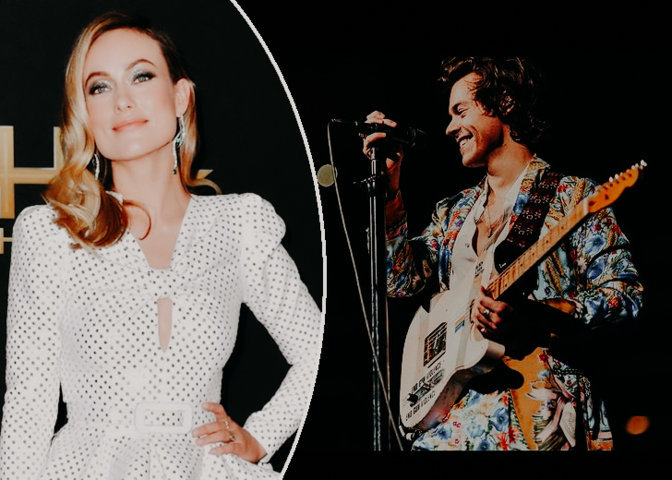 Harry Styles and Olivia Wilde were revealed to be together after the two were photographed holding hands at Styles' manager, Jeffrey Azoff's, wedding in January 2021.
Reportedly, Styles took Wilde as his plus one to his manager's wedding and referred to her as his girlfriend during a speech.
Initially, it was said that the two had only been dating for a few weeks and that they started their relationship only after Wilde's engagement with Jason Sudeikis had ended.
However, the reports which came in later were all over the place, with many suggesting Styles was the reason for Wilde's split from Sudeikis.
Neither Styles nor Wilde have spoken on the matter and it's not clear which reports are true. However, we can see how their relationship progressed by looking at the timeline.
Met On The Set Of 'Don't Worry Darling'
Styles was cast alongside Florence Pugh in Don't Worry Darling, which is Wilde's second directorial work.
Wilde announced the cast in September 2020 via her Instagram and expressed her excitement at working with the two.
Filming began in October and Wilde spoke of Styles publicly for the first time for his cover interview with Vogue in November.
To me, he's very modern, and I hope that this brand of confidence as a male that Harry has — truly devoid of any traces of toxic masculinity — is indicative of his generation and therefore the future of the world. I think he is in many ways championing that, spearheading that.
Wilde also showed her appreciation for Harry's love for fashion and style, noting that he was just the right fit for Don't Worry Darling, which was incredibly stylistic.
The same month, Wilde also defended Styles from people who spoke against his photoshoot for Vogue where he dressed up in female clothes.
In particular, against author and host Candace Owens, who iterated that Styles wearing a dress was the feminization of men and wanted to bring back the "manly men."
Revealed Relationship In January
It's not exactly clear when the two started dating. Various outlets report various sources saying multiple things.
What is clear, however, is that Wilde accompanied Styles to his manager's wedding, and he called her his girlfriend in his speech.
Styles and Wilde were spotted together on multiple occasions in the following weeks. 
 In February, Wilde showed her appreciation to Styles and his willingness to take a backseat and not vie for the lead role.
Most male actors don't want to play supporting roles in female-led films… Enter @harrystyles, our "Jack". Not only did he relish the opportunity to allow for the brilliant @florencepugh to hold center stage as our "Alice", but he infused every scene with a nuanced sense of humanity.
The same day that she made the aforementioned post, she and Styles flew to London together.
After two months in London, the couple reportedly went on a vacation to Italy. Most recently, Styles and Wilde were spotted, enjoying themselves on a yacht.