James Corden Says Raising His Kids Is 'An Amazing Thing'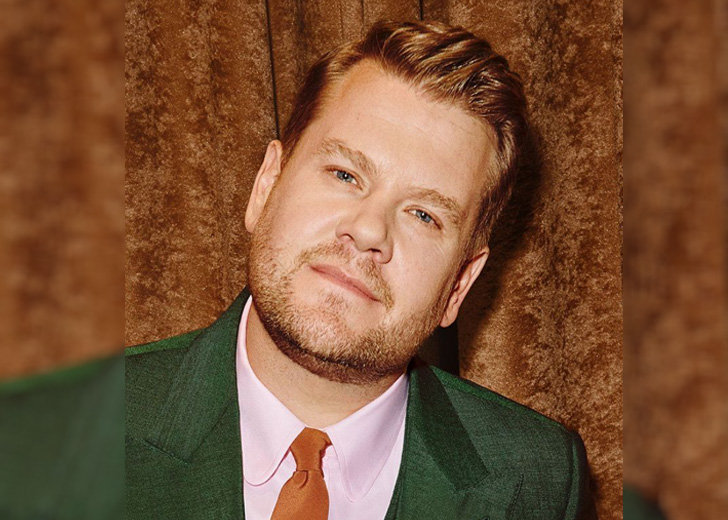 Being one of the world's most loved TV personalities, James Corden is familiar to many for hosting The Late Late Show with James Corden and several TV specials such as Carpool Karaoke.
Throughout his career, aside from helping viewers learn about his guests in his late night talk show, Corden himself has also shared many things about his personal life.

James Corden with Celine Dion on 'Carpool Karaoke.' (Source: Instagram)
One thing he has been quite candid about has been his three kids, whom he shares with his wife, Julia Carey.
James Corden on Fatherhood
Corden has called fatherhood "an amazing thing" and that he wouldn't have it any other way in his life.
He previously shared how having kids had changed his perspective about many things.
"There's two things that happen when you have a child. One is you don't really realize the depth of love you could feel for someone you've just met," he shared.
"And you also realize the indifference of your friends who don't have kids. And that's a massive thing."
Corden also noted that before he became a father, he used to have an indifferent attitude about it whenever someone showed him a picture of their children. However, after welcoming a few of his own, he reacts to the pictures with adoration.
The talk show host also shared how he and his wife felt about their children. "Your first child, you're like, 'Oh! He coughed. Is he okay? Oh, my God. Google the cough. Check the temperature. Oh, my word.'"
Corden then added that parenting got easier with experience. "Your third one, you're like… 'What did she do, cough? Yeah, she'll be fine. We'll figure it out.'"
However, as much as Corden loves his children, he has also been honest about the hassles of being a parent. When talking to People in 2018, he shared that going to a restaurant as a family was a "nightmare."
James Corden Has Three Kids
Corden and his wife are parents to three kids — son Max McCartney Kimberly Corden, daughter Carey Corden, and daughter Charlotte Corden.
The pair welcomed their first child together, son Max, in March 2011, a year and a half before they got married. His middle name is the combination of McCartney and Kimberly, the former of which is named after the legendary musician Paul McCartney from the Beatles.
As for his second middle name, Max shares it with his father, whose full name is James Kimberley Corden. Actor Dominic Cooper is Max's godfather.
Corden and his spouse gave birth to their second child, daughter Carey, in October 2014. Carey, who is named after her mother's maiden name, was born just before Corden moved from London to Los Angeles to host The Late Late Show.

Harry Styles filled in for James Corden so the talk show host could be with his wife and kids when he became a father for the third time. (Source: YouTube)
Their family of four grew larger in December 2017 when Julia gave birth to their daughter Charlotte.
To be present for his second daughter's birth, Corden had his close friend and pop star Harry Styles host his talk show for a night. Actor Bryan Cranston filled in as a host the next night so Corden could spend more time with his family.