Tana Mongeau Calls Out Mads Lewis for Her Tweet on Cooper Noriega's Death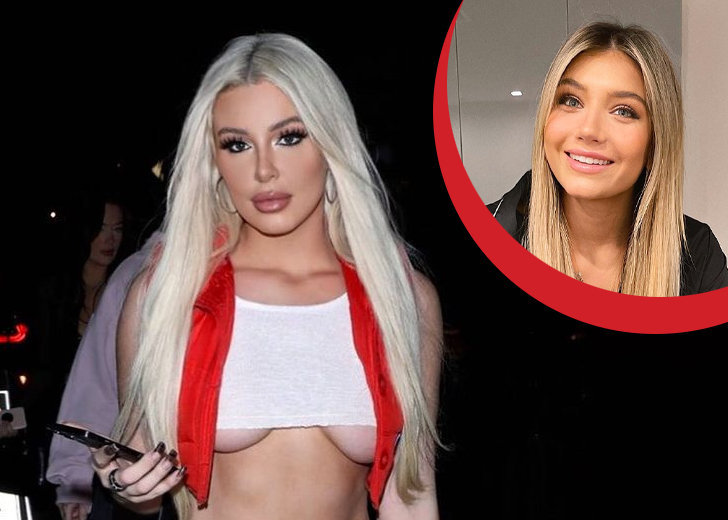 On June 9, 2022, TikTok star Cooper Noriega was reported dead after he was found unconscious outside a mall parking lot in Los Angeles. 
Following his passing, Noriega's friends shared moving tributes on social media commemorating the young star. 
His ex-girlfriend Sabrina "Sab" Quesada shared a post on Instagram, noting he was the light of her life. 
Unfortunately, the TikTok world is not without drama at such a tragic time. Netizens and celebrities alike have been questioning the sincerity of Noriega's friends' grief and heartache. 
Recently, netizens criticized Bryce Hall for posting a video on TikTok of him flexing in the gym. 
Although Hall had expressed his grief over his friend's death, they claimed he was not sincere, considering how he uploaded videos on TikTok as if nothing had happened. 
The former Sway boy later had to clarify on Twitter that he was grieving in his own way, and people needed to respect it. 
Tana Mongeau Calls Out Mads Lewis Tweet Regarding Cooper Noriega's Death 
On June 11, 2022, just like how netizens had criticized Hall for insincerity, Tana Mongeau called Mads Lewis out for her tweet on Noriega's death. 
Lewis has since deleted the tweet, but according to The original Tiktokroom's screen grab, she was upset at Jaden Hossler and some of Noriega's fans.
Judging by Lewis' tweets, it seems some of Noriega's fans had made a tribute to him using Hossler's music because they had been best friends.
She also called Hossler a hypocrite. "Y'all know nothing! Please stop using Jaden's music over edits of Noriega. It's disrespectful. You're a hypocrite, Jaden, a [expletive] hypocrite," wrote Lewis. 
The TikToker, who used to date Hossler, did not explain her tweet. But unfortunately, netizens criticized her for starting drama at a tragic time. 
"Not the time, this is disrespectful she should shut it for now," wrote one user in the comments section of The original Tiktokroom's screen grab. 
Another one commented, "I don't think it's the time to be doing this, honestly. The poor kid just died."
Meanwhile, Mongeau replied to Lewis' tweet on Twitter, writing, "who tweets this?" Unfortunately, people in the comments criticized Mongeau as well for stirring drama. 
Mads Lewis's New Tweet
After Lewis was called out by the netizens and Mongeau, she deleted her tweet and replied to Noriega's old tweet instead. 

Tana Mongeau replies to Mads Lewis's tweet about Cooper Noriega's death. (Source: The original Tiktokroom/Instagram)
Noriega had tweeted that he missed Lewis on December 23, 2020, to which Lewis replied she missed him on June 10, 2022.
Unfortunately, people came for her in the comments section. "It's rude to throw hate at your ex at a time like this," wrote one user. 
Another user wrote, "f you had a little respect for him, you wouldn't do these things, bro, surpass Jaden. He hasn't told you anything, lol."
But some of her fans came to her defense, saying people should not be attacking her without knowing what is happening behind the scenes.
"She's just trying to express her sadness in a special way that most of us don't understand. Do better people, don't spread fake mental health awareness while attacking someone," wrote one user.