Mizkif and Girlfriend Maya Higa Break Up — What Happened?
Mizkif and Maya Higa had celebrated their 2nd dating anniversary in June this year.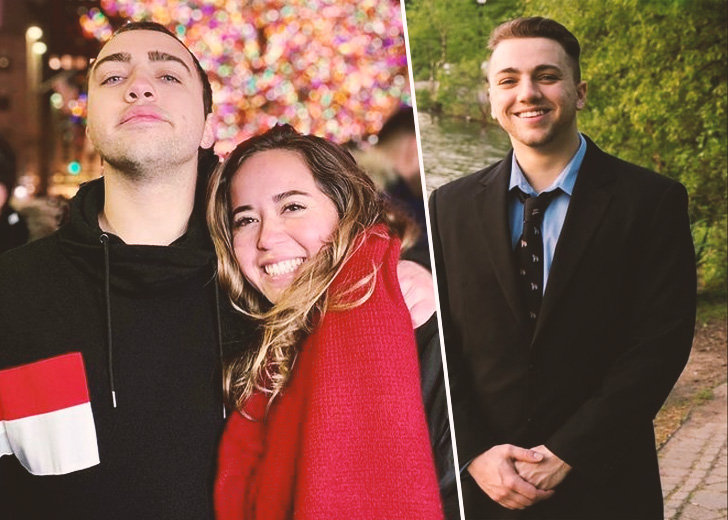 Twitch streamer Mizkif and his longtime girlfriend and fellow streamer Maya Higa have called off their relationship.
On Tuesday, September 14, the streamer took to his Twitter to announce that the couple had decided to break up, and there was no event, cheating, or drama that led to the decision.
The Official Statement
Mizkif's tweet also included a TwitLonger link, which featured a joint statement that briefly read:
We mutually decided that this is what's best for both of us in our current lives. We both care about each other so much and are still friends. We're supporting each other through this and we ask that you all do the same for us both.
In the statement, the duo further mentioned that they were going to take a couple of weeks off from streaming to process the situation and take care of themselves.
"Thank you for supporting us through these past two years. We can both say that they've been some of the best years of our lives and we're super grateful. See you in a few weeks," the long statement's last verse stated.
Maya Higa's Reply and Fans' Responses
The same day after Mizkif tweeted, Higa retweeted his tweet, expressing she was "indescribably thankful" for everything that happened between them for the past two years. She also informed her fans that they'll be okay.
Fans were also quick to show their emotions on the split of their beloved streaming couple, as they added threads to their tweets.
"I'm shocked I didn't expect that but I wish you both the best...much much love," one wrote on Twitter. Another added, "Very professionally handled. Good idea to take some time off. Take care of yourselves."
Have a look at some more fans' responses on Twitter:
:( -2 years. Hope you guys still collab at some point. Waiting for the next rajjchellor! — Riad El-karout (@TheRealRiad) September 16, 2021
dammmnnn, literally i started watching complications of u guys, hope the best for y'all — brandeezy (@BdotOrtiz23) September 16, 2021
Unfortunate, but as long as you think it's best then I'm with it. — NANO.BANKSâž–FumoTuber (@NANNABANKIE) September 16, 2021
They Accidentally Confirmed Their Relationship
Mizkif, whose real name is Matthew Rinaudo, and Higa — who reportedly met after he replied to a YouTube video of her building her PC — initially kept their relationship a secret from their fans.
After their first conversation on stream, they continued to talk off-stream, which soon evolved into something more than just friendship. "I do like him, and he likes me so people see that," Higa told Newsweek in 2019, denying that they are dating or in a relationship.
But one day, when they were in the middle of an unboxing stream in late 2019, they accidentally confirmed their rumored romance.
Since then, the couple were always open about their relationship, streamed together on Twitch, and posed numerous snaps together on their social media. They also lived together for the majority of their relationship.
Doing that, they built a strong combined fanbase  — Mizkif currently has over 1.6 million followers on Twitch, while Higa boasts over 511,000 followers of her own.
In addition, the couple also had plans to get married to each other. In the same interview with Newsweek, when Mizkif was asked about his possible relationship with her, he had jokingly stated that their romance was "legit" and "might get married in a few years."
Well, that now seems impossible until if the two undo their recent decision.