Maude Apatow and Judd Apatow's Deleted Tweets Get Mixed with Racism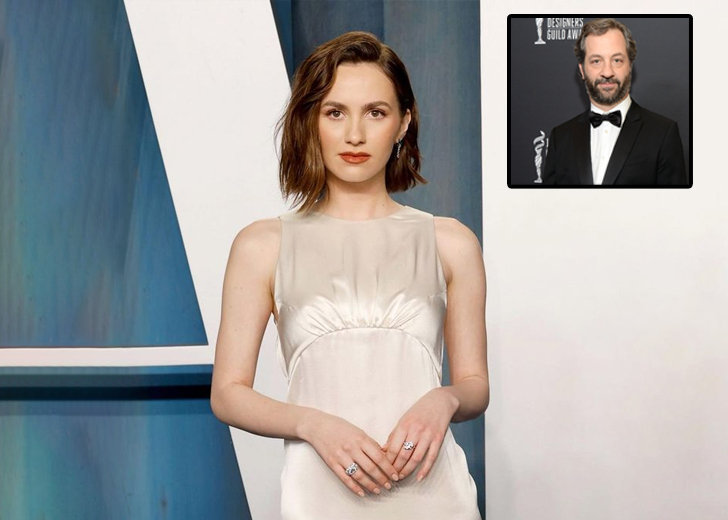 The Apatow family is in hot water, at least on Twitter.
Maude Apatow is now being termed a racist for her tweets. This was right after her father, Judd Apatow, deleted tweets about Chris Rock and Will Smith's slap incident at the 2022 Oscars.
People dug out one of Maude's old tweets where she apparently admitted racism.
Maude Apatow's Old Tweet Mixed with Racism
In 2011, Apatow, who was just 13, tweeted something seemingly innocent. She shared her thoughts about the political environment during her childhood.
"I'm at that age where everything you say is either incredibly racist or extremely inappropriate," her tweet read, made on May 17, 2011.

Maude Apatow's deleted tweet from 2011, which she is now getting termed racist for. (Photo: Pop Crave/Twitter)
This tweet resurfaced on March 28, 2022, and many people started calling her a racist. In their interpretation, the tweet was her admitting she had said racist and/or insensitive things in the past.
After fans implored her to clear the controversy, Maude responded.
Regarding her tweet and what she meant by it, she stated, "I meant that everyone at my age was terrible!!!" The actress deleted that tweet, which also enraged a few others.
They opined she should not have done so. However, in Maude's defense, some people said she was right to remove the tweet as it was being used to hate on her.
A few also wanted to know her thoughts on her father Judd's tweets about Chris Rock and Will Smith's spat at the Oscars.
After all, the tweet had resurfaced right after her father, Judd, tweeted and deleted some controversial words about the recent Oscars controversy.
What Did Judd Apatow's Deleted Tweets Say?
Judd took to Twitter to condemn Will's violence toward Chris. However, while everyone said things opposing Will and his actions, Judd took the condemning to the next level.
He wrote a few tweets and responded to a few others in outlandish manners, some of which were interpreted as having racist connotations.
In one of his tweets, he wrote, "He could have killed him. That's pure out of control rage and violence," referring to Will's outburst on stage.
Further, he said Will and Jada Pinkett Smith were not new to Hollywood and comedy and that the King Richard actor had "lost his mind."
In another response, he said Will displayed "Pure Narcissism" by trying to shut down jokes about him and his family.
The public took issue with a few things in his comments.
The first was the alleged racist implications of his tweet. "Judd Apatow saying Will Smith could have killed Chris Rock feels like some weird Black men are so scary bullsh*t," one user wrote.
They also termed his tweets "more dramatic" than Will's outburst.
Judd's hyperbole in saying Will could have killed Chris got serious flack. People were calling him out for saying outrageous things and not thinking twice before going on social media.
Soon after the backlash started, Judd deleted all these tweets. But users on Twitter kept screenshots of the deleted tweets.