Who Is Richard Williams? The Character Played by Will Smith in 'King Richard'
"He stayed up many nights watching films so he could teach us. He taught our mum, and then they taught us...Our father doesn't get enough credit," said Serena Williams of her father.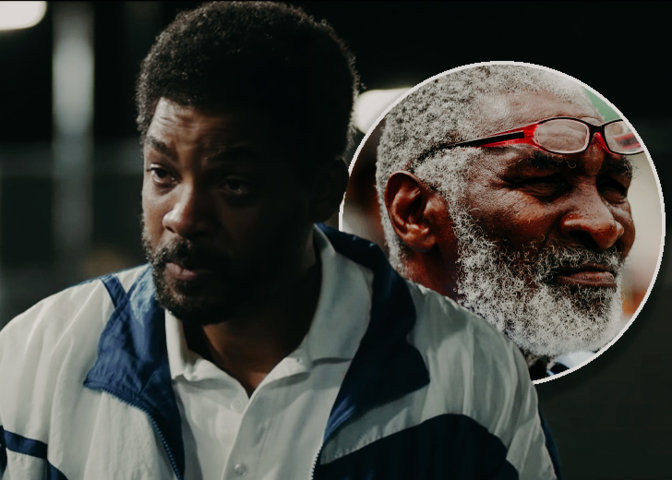 Even if you are someone who seldom watches the grand slam or even tennis as a sport, it is more than likely that you have heard of the names Venus and Serena Williams. 
Both these women, who also happen to be sisters, were the trailblazers that paved the way for black women to compete in the privileged and overwhelmingly white tennis world.
While their story is plenty inspiring in itself, their father, Richard Williams, will take center stage in what is expected to be one of the biggest biopics to be released in 2021—King Richard.
Will Smith will bring Richard's character to life on the big screen, while Saniyya Sidney and Demi Singleton will play the younger versions of the tennis legends. 
So why focus the narrative on the father when the daughters are the ones that created history? Because their father, a man with no background in the sport, coached his daughters to create that history.
Richard Had a Rough Childhood 
Richard was born in Louisiana in the 1940s and spent his early years in an extremely poor and violent environment. He used to work in the cotton fields from an early age and endured racist attacks for most of his childhood years.
Later on, he moved from Louisiana to Chicago and eventually California, where he met his future wife, Oracene Price. Both Richard and Price had children from past relationships, but it was from their marriage that the Williams sisters were born. 
Famously, even before the elder of the Williams sisters, Venus, was born, Richard had prepared a 78-page long plan about how he was going to make his children into professional tennis players. 
Tennis! Because It Paid
However, it wasn't his love for the sport that pushed Richard to initiate his daughters into tennis. It was money. In a 2014 interview with Canadian television, Richard explained that he once read a story about a pro-female tennis player Virginia Ruzici, who had won $40,000 dollars during a single tournament. 
That was when it hit him! Of course, being the doting father that he was, he wanted his children to be successful, and now he had found what to do. 
Richard had a few coaching lessons and applied whatever he knew to teach his daughters since they were four-year-olds.
While he trained his daughters in local tennis courts, Richard was also raising a family in the socio-economically deprived area of Los Angeles—Compton.
They Made Their Father Proud
During an interview with Oprah Winfrey, Serena opened up about the hardships that her father faced as he paved the way for his daughters' future. She said, 
He stayed up many nights watching films so he could teach us. He taught our mum, and then they taught us... Our father doesn't get enough credit. He showed us how to serve, and we have the biggest serves in women's tennis.
When Venus turned 10, the family moved to Florida so that the sisters could learn from Rick Macci at his prestigious academy. Slowly but surely, the Williams sisters made their father proud. 
Venus won her first grand slam title at Wimbledon in 2000 and Serena at the US Open in 1999.