Jada Pinkett Smith Doesn't Rule Out Getting Plastic Surgery in the Future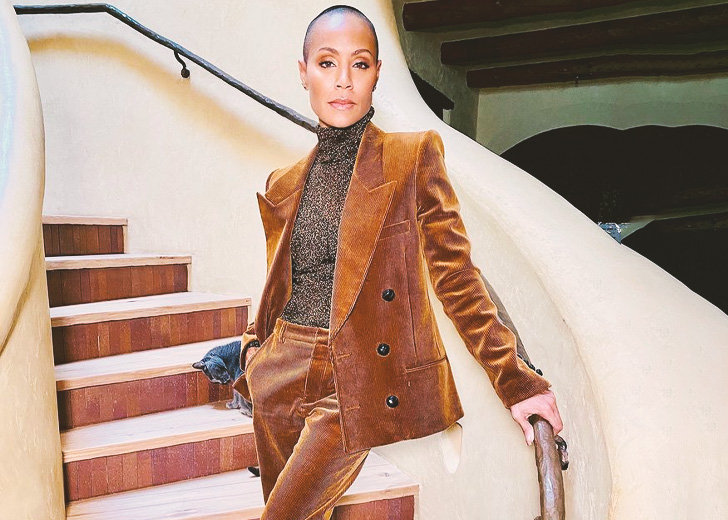 For years, Jada Pinkett Smith has been at the front and center of plastic surgery rumors, thanks to her age-deceiving looks complimented by her radiant skin.
There are many speculations that she might have gone under the knife to enhance her look through cosmetic procedures like facelifts and breast implants. 
Rumors are also rife that she uses Botox and fillers to make her cheeks plumper and glowing.
But despite what the internet has to say about her looks, Pinkett Smith denies the surgery claims. She did so on an episode of her Red Table Talk show in September 2021. The 50-year-old also shared plans for cosmetic treatments in the foreseeable future. 
Jada Pinkett Smith Might Get Plastic Surgery
In a typical fashion of the Facebook Watch show, Pinkett Smith sat down with her daughter, Willow Smith, and her mother, Adrienne Banfield-Norris, to discuss the artificial methods to enhance beauty. 
Gammy opined that the desire to get surgery rose from the pressure placed on women to look youthful constantly. She shared her own experience with Botox, mentioning that the struggle that came with the procedure was real. "You get to the point where, how much are you gonna do?" she added, remarking, "it almost becomes addictive."
While Gammy spoke somewhat against plastic surgery, Pinkett Smith shared she wasn't ruling out going under the knife. "Both of y'all know, I've been collecting my little surgeons for that inevitable moment," she revealed, referring to the procedure as an inevitable moment. 
She then reiterated that she had never gotten plastic surgery or other treatments, although fans thought otherwise. 
Pinkett Smith Almost Had a Surgery
Elsewhere in the same interview, Pinkett Smith also got candid about her past thoughts on cosmetic transformation. She stated she was glad they talked about the topic and disclosed she was considering getting a BBL, also known as Brazilian Butt Lift. 
As she shared the shocking statement, Willow interjected, "Me too!" The 21-year-old revealed she had also thought of getting "the tiniest little bit," but she just got into the gym.
Pinkett Smith added she was the one who helped Willow change her mind. "I told her, 'You wanna butt? One thing your mother knows how to do, is build a butt,' and you built it, to the point that people thought you got surgery," the mother-of-two stated, prompting a laugh around the table. 
Although Pinkett Smith admittedly has gotten no treatments to enhance her beauty, she has undergone a vaginal rejuvenation procedure to fix her bladder issues in the past. In a 2018 episode of Red Table Talk, she became vocal about the non-surgical treatment.  
"When I tell you my yoni is like a 16-year-old, I'm not kidding," Pinkett Smith told Gammy. She then took her to the Vitality Institute of Agoura in Los Angeles and introduced her to the owner, Kelly Rainey, who performed the procedure. 
Pinkett Smith also mentioned that her bladder issues completely went after three treatments in the facility.