Plastic Surgery or Genetics? The Secret Behind Chris Rock's Everlasting Youthfulness.
Chris Rock seems to look the same, be it now or 20 years ago.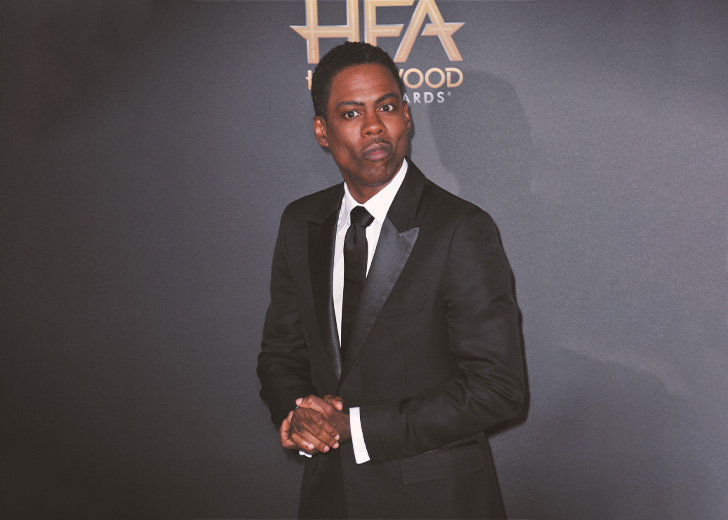 Has Chris Rock undergone plastic surgery? A majority of TMZ visitors did not think so. In a 2014 poll run by TMZ, visitors of the entertainment website were asked a simple question which read: Chris Rock, Good Genes or Good Docs? 
83% of the voters credited Rock's good genes for his youthful look, while the rest favored good doctors.
In fact, the debate regarding plastic surgery and Rock is still unresolved and is sure to be dragged on unless we see the supremely talented entertainer with dark circles underneath his eyes and wrinkles on his face. 
In 2018, when Rock was doing promotions for the movie The Week Of, alongside Adam Sandler, he joked about getting a "lot of plastic surgery." This could be his way of firing back at his doubters, who constantly ask the question, "Did Chris Rock have plastic surgery?"
Getting to Know Chris Rock
Rock, who started his career in 1984, is known for his work on TV, Films, and stand-up comedy. Born in Andrews, South Carolina, on February 7, 1965, the 56-year-old is also an acclaimed actor, writer, producer, and director. 
He is prominently known for his work on Saturday Night Live in the early 1990s. He left the show in 1993, having joined the roster in 1990.
Then followed starring roles in the movies like Down to Earth, The Longest Yard, Madagascar Trilogy, etc. In the Madagascar animated film series, Rock voiced the character of Marty the Zebra. 
Additionally, he narrated the 2005 sitcom titled Everybody Hates Chris, a TV program based on Rock's early life. He has four Emmys and three Grammys to his name and has the experience of hosting the Oscars twice, once in 2005 and then again in 2016. 
After 2014, Rock was widely known for his role as Loy Cannon in the hit drama series Fargo. In the show, the comic Rock plays the head of a crime syndicate comprising black migrants. 
However, the comedian's super-fit body and ever-young-looking face are what people seem to talk about a lot apart from his career in stand-up and entertainment overall.
Chris Rock's Fitness Regimen
Talking with The Hollywood Reporter in 2020, the versatile comic explained his fitness regimen. He recalled how hard it was for him to learn to swim. "Do you know how [expletive] hard it is for a grown-up to learn how to swim?" said the stand-up artist.
"You've got to not be scared to die," joked Rock while he was explaining his initial struggle with swimming. He further explained, 
The other day, this guy says to me, 'OK, you're going to dive into the deep end and swim to the other side,' and I'm like, 'Are you [expletive] crazy?' But then I dove into the deep end and I swam to the other side.
Rock is also highly conscious regarding his body and daily health routine, and the results show. However, for someone who is nearing his 60s, the physique does not offer a resemblance to his age. 
In 2020, Rock's fandom went berserk after the comedian posted a series of images on his Instagram where, at the age of 55, he was seen with a toned body with surfboard abs. The pictures were from his cover shoot for The Hollywood Reporter.