Will Smith's allergic reaction in Hitch was based on a real-life incident.
Will Smith developed allergy symptoms after having a shellfish in 2005's rom-com movie 'Hitch.' Fans were curious and wanted to know what he was allergic to. The actor has revealed that the scene was based on a real allergic reaction he had in the past.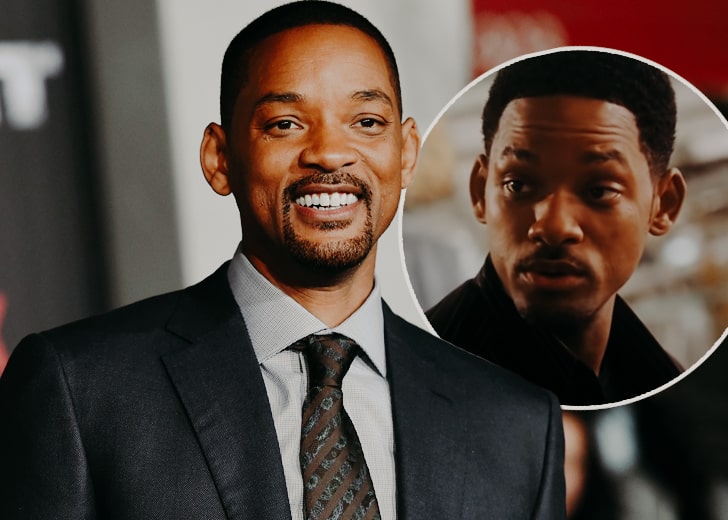 Everyone laughed out loud while watching the scene where actor Will Smith develops allergy symptoms after having a shellfish in 2005's rom-com movie Hitch.
In the scene, Smith, who played Hitch, suddenly gets a strange cough, followed by swelling on the right side of his face. The scene was high in comedic quotient, further buoyed by Smith's effortless charm and impeccable timing. 
And while a few rated the comedy scene to be a bit over the top, the actor revealed that the scene was actually based on a real allergic reaction he had some time in the past. 
The Real-Life Incident
While doing Wired's 'Auto-Complete Interview' in 2017, a show where celebrities answer the web's most searched questions, in December 2017, the Hollywood icon shed light on the matter. 
Smith was asked: "What is Will Smith allergic to in Hitch?" To that, Smith first jokingly replied, "His commitment. Exactly!"
Later, he said that there was a story behind that scene and added, "that allergic reaction was based on a real allergic reaction I had." But the actor did not divulge the specifics behind the real-life incident. As such, besides vaguely alluding to the incident, he did not reveal when, where or how the incident occured. 
In another instance, in September 2014, he shared an incident with BBC Entertainment, which he related to with his allergic reaction in the movie.
He remembered going on a date with a girl named Stacy Brooks when he was 11 years old. Things were heating up until he got stung by a bee, and his face swelled much like how it did in the movie. His swelled eyes freaked Brooks, and she wanted him to get away from her, even though he tried counseling her, saying, "But I wove you!"
Smith Had Shellfish Allergy in the Movie
Will Smith had got shellfish allergy in the movie Hitch, as he had eaten shellfish, served to him by Eva Mendes' character at a cooking class.
And the shellfish allergy is actually a thing in reality, too. According to the Mayo Clinic, someone allergic to shellfish develops symptoms within minutes to an hour of eating shellfish.
The symptoms include dizziness, lightheadedness, diarrhea, vomiting, trouble breathing, and swelling of the lips, face, tongue, and throat.
'Hitch' Was a Box Office Success for Smith
In addition to Smith, the 2005's romantic comedy Hitch saw Eva Mendes, Kevin James, and Amber Valletta in the lead roles. While Smith played Alex 'Hitch' Hitchens, a professional love-guru who makes his living, teaching men how to woo women, his counterpart Mendes played Sara Melas, a gossip columnist.
In the film, Hitch is smitten by Melas and tries his romantic methods on her, but none seem to be working on her. 
The Smith-Mendes starrer was made with a $70 million budget and amassed $371.6 million at the box office.