How Many Children Does Judy Sheindlin Have? Inside Her Family Life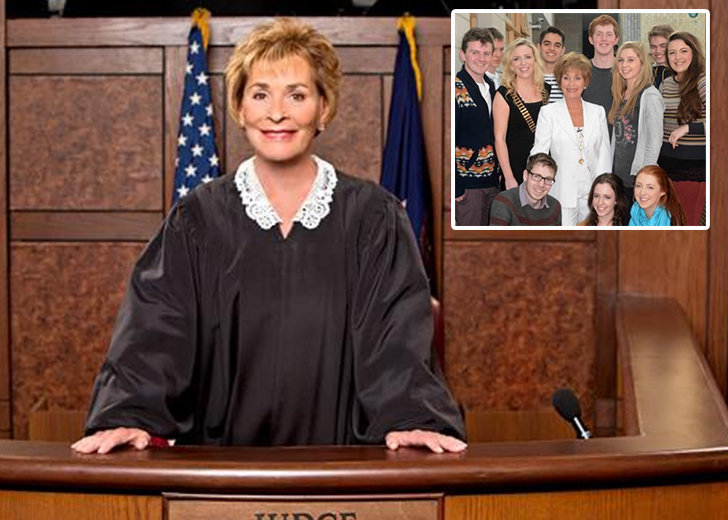 Judy Sheindlin grew to be one of TV's most well-known personalities through her hugely popular show, Judge Judy.
And though it came to an end after 25 years, she came back with her new show Judy Justice.
Furthermore, Sheindlin isn't the only one from her family in the show. Her granddaughter, Sarah Rose, joined her as a legal analyst.
When talking about her granddaughter being a part of Judy Justice, Sheindlin shared a little about Rose.
"She will be a third-generation lawyer in our family. She's smart, sassy, and opinionated. Who knows where she gets those traits?"

Judy Sheindlin with granddaughter Sarah Rose (Source: YouTube)
From her words, it's easy to surmise that her children have much in common with her.
Here's a look at Sheindlin's marriages and family.
Judy Sheindlin got Married Thrice
Over the course of her life, the judge has been married thrice. She tied the knot with her first husband, Ronald Levy, in 1964.
Following their marriage, Sheindlin and her then-husband moved in together in New York. They stayed as husband and wife for the next 12 years and welcomed two kids together.
The two divorced in 1976 and she revealed a little about what might have led to their split during an interview with Fox News (via The Sun).
"My first husband is a lovely, lovely man, but he always viewed my job as a hobby and there came a time where I resented that."
Following her divorce from Levy, Sheindlin moved on with Judge Jerry Sheindlin. They married in 1977 and she became stepmother to three of his children.
When talking to LA Times, Jerry revealed he met his wife in a bar after he had finished trying a murder case as a defense lawyer. 
She was a prosecutor at the time and walked in on his interview with a reporter. "Judy came walking in and put her finger in my face and said, 'And who is this?' I said, 'Lady, get your finger out of my face.' We've been together ever since."
Sheindlin and Jerry's relationship took a hit in 1990 after her father passed away. According to The Sun, she was unsatisfied with how he was handling her emotions and threatened to divorce him.
Jerry dared her to follow through with her divorce and so the two ended their marriage. However, it didn't take long for them to realize they were meant to be together. The couple remarried in 1991.
Judy Sheindlin has 5 Children
Sheindlin is mother to five children. She became a mother for the first time in 1966, two years after her first marriage, when the judge and Levy welcomed daughter Jamie Hartwright.

Judy Sheindlin on 'Judge Judy' (Source: YouTube)
Their family grew larger in 1968 when she gave birth to son Adam Levy. Like his mother, Adam is also a lawyer. He has served as district attorney in New York and Putnam County.
While Sheindlin married Jerry following her split from Levy, the two did not have any kids together. However, after marrying Jerry, she became a stepmother to his three children — Nicole Sheindlin, Gregory Sheindlin, and Jonathan Sheindlin.
Similar to Adam, Nicole and Gregory are also lawyers. Jonathan, on the other hand, is a doctor. Reportedly, he studies ophthalmology and visual sciences.
Between her five children, Sheindlin has 13 grandchildren. Aside from her granddaughter Rose, the Judge Judy star has revealed little about her other grandkids.