'Judge Judy' Bailiff Petri Hawkins Byrd Opens up about Being Snubbed
Byrd says, "She didn't give me an opportunity to have accepted a lower salary."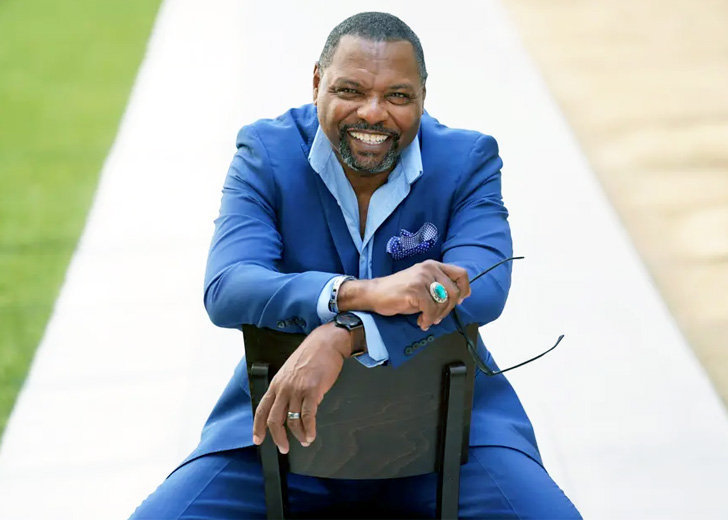 Petri Hawkins Byrd served as a bailiff in Judy Sheindlin's hit courtroom show, Judge Judy, for almost 25 long years. He had been in the show from its premiere on September 16, 1996, to its end on July 23, 2021. 
No wonder he a fan-favorite on the program. Because of this, the show's long-time followers were confused and shocked when they found out he wasn't cast on Sheindlin's new show, Judy Justice.
Instead, a retired probation officer from Los Angeles County, Kevin Rasco, was helming the role of a bailiff in the show.
But like all the shocked fans, Byrd himself was puzzled and disheartened when he wasn't approached or informed about the new casting. The 63-year-old opened up about being snubbed during an interview with Entertainment Weekly in October 2021. 
Petri Hawkins Byrd Expected a Heads-Up
Byrd knew Sheindlin would start a new show shortly after ending Judge Judy. She had announced the big news during an appearance on The Ellen DeGeneres' show in March 2020.
However, Byrd and his boss never had a proper conversation about the new project. In addition, the host worked remotely from New York while Byrd worked in Los Angeles because of the imposed lockdown. 
After the show ended in April 2021, Byrd admittedly had no time to think about his job. He was entirely focused on supporting his wife, Makita Bond-Byrd, who had brain surgery. Two months after, as his wife got better, he called Sheindlin to inquire about the new show.
Initially, the duo talked about their health and Byrd's wife. Later, the Brooklyn native stopped beating around the bush and asked Sheindlin if he was included in the Judy Justice project.
To his dismay, the court judge informed him he was not being asked to be on the program. Then she elaborated he was priced out as the new bailiff. Ergo, his salary wasn't affordable. 
Byrd expressed his disappointment in Sheindlin's reply, saying, "How would she know? She didn't ask me." The law practitioner stated she hadn't even given him an opportunity to accept a lower salary. 
All in all, Byrd opined that Sheindlin couldn't understand how confused and dismayed he was for being disregarded. He repeated his sentiments during an interview on The Real as well. 
He shared that his friendship with Sheindlin wasn't as good as people usually expect. He described it as "a sort of like the guy in the mailroom at Microsoft's relationship with Bill Gates."
The television personality added how just an early heads up for what was coming next from Sheindlin would have solved all issues. 
Plans After 'Judge Judy'
Soon after talking about his expectation, Byrd shed light on his plans. He revealed he was talking about developing a mediation show, with him as mediator dealing with teenagers.
Moreover, he mentioned he was dedicating more time to hosting a weekly podcast named Bonding with Bird with his wife. As per his accounts, the television star is optimistic about his future and is open to newer opportunities.