Inside Former 'The Daily Show' Host Jon Stewart's Family Life on His 45-Acre Farm
"I think I got to a point where I kind of didn't think I could do anything else with [The Daily Show]," Stewart said of his decision to leave his show behind.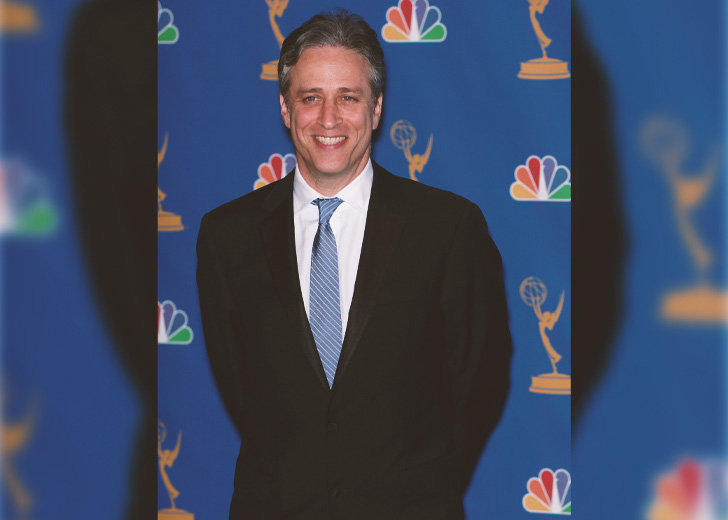 After hosting The Daily Show for sixteen years, Jon Stewart left his legacy to South African comedian Trevor Noah and retreated to the countryside with his family. 
Now, the late-night TV veteran divides his time between his kids, his animals, and his new career endeavors, including a new talk show on Apple TV+. 
Jon Stewart Left 'The Daily Show'
After 16 years of being a critically-acclaimed late-night staple, Stewart announced in 2015 that he was ready to leave the on-screen hustle behind. During a conversation with Howard Stern, he explained, 
I think I got to a point where I kind of didn't think I could do anything else with [the show].
He attributed his slowing down to his age. At one point, his willingness to participate in a particular gig was based on if he had to have a change of wardrobe for it. Although he was proud of his work, he felt like it was the right time to leave.
The Stewart Family Retreated to a Farm
After he said his goodbyes, Stewart teamed up with his wife, Tracey Lynn, who also happens to be an animal rights advocate and veterinary technician, and dedicated his life to helping abused and neglected animals. 
In 2015, the Stewart family, including Lynn and their two children: Nathan and Maggie, turned Bufflehead Farm, the 12-acre estate in Middleton, New Jersey, into an animal sanctuary. Not just that, the family called it their home. 
A year later, the family bought another farm called the Hockhockson Farm in Colts Neck, New Jersey, and turned it into another animal sanctuary. Compared to their previous sanctuary, this one was over three times bigger at a massive 45 acres.
The Stewart Family Giving Back
Over the years, they have acquired another 11 acres of growing fields into the fold with a plan to "nourish our community by providing local, healthy produce to those in need, educate people to the benefits of practicing kindness to animals, the earth, and one's health."
According to their website, they aspire to achieve their goals by promoting whole-food and plant-based diets while inspiring a sense of community through shared farming and a spirit of giving back. 
The Stewart family also donates the sustainably grown produce from their farm to Lunch Break under their Farm to Every Table program. 
Jon Stewart & His Wife Met on a Blind Date
Stewart and his wife first met over a blind date set up in a Mexican restaurant by a production assistant on his 1997 film, Wishful Thinking, who also happened to be a good friend of Lynn. 
The couple spent two years together before the comedian popped the question over a crossword puzzle designed by Will Shortz, a crossword expert in the New York Times, and got married a year later. 
The beautiful couple is parents of two children. Their eldest, Nathan Thomas Stewart, was born on July 3, 2004, and their daughter, Maggie Rose Stewart, was welcomed into the family in February 2006.
Both of their kids had to be conceived via in-vitro fertilization since Lynn was having difficulties in childbearing.