Things You Should Know about Joann Kelly — Age, Family, and Boyfriend
Joann Kelly is popularly known as Buku Abi.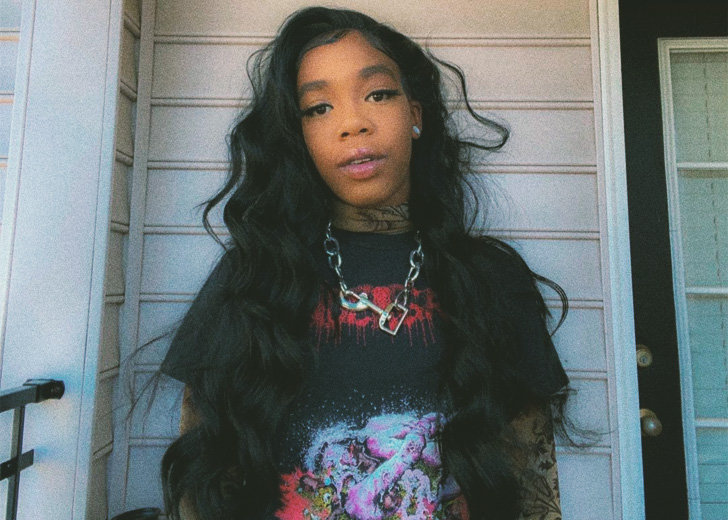 Joann Kelly, who goes by the stage name Buku Abi, is the eldest daughter of disgraced singer R. Kelly and his ex-wife Andrea. She was named after R. Kelly's late mother. 
Her mother served as R. Kelly's backup dancer and married the Grammy award-winning musician in 1997 and divorced him in 2009, following a child pornography trial against him.
Joann is not on speaking terms with her father and was featured extensively on the Surviving R. Kelly documentary, where she broke her silence about her father's alleged sexual abuse of women and young girls. 
Here are a few facts about Joann. 
1. Joann Kelly's Age 
Joann is currently 23 years old. 
On March 2, 2021, she promoted her live performance in honor of her birthday celebration on Instagram. In the caption, she wrote that her birthday was on March 19 and her performance was on March 20.
The promotion also included an adorable black-white photo of her when she was just a toddler. 
2. Joann Kelly's Parents and Their Relationship
Everyone knows about the highly publicized sexual abuse and rape allegations against Joann's father. 
For over two decades, R. Kelly faced allegations of sexual abuse. Finally, in September 2021, the jury found R. Kelly guilty on all counts of sexual assault. He was also found to be the ringleader of a criminal organization that lured women and children for him to abuse sexually.
R. Kelly's actions and behavior not only damaged his reputation, but also ruined his marriage. In 2005, Joann's mother filed a restraining order against him, claiming physical abuse, harassment, stalking, and interfering with her liberty. 
Four years later, in 2009, their divorce was finalized. 
3. Joann Kelly's Transgender Sibling
Joann has two younger brothers, Robert Kelly Jr. and Jay Kelly. 
In an interview with Paper, Jay, born Jaah Kelly, revealed that he knew he was trans when he was six or seven years old. He eventually opened up about it to his family, and, to his relief, found that everyone was supportive of him.
After that, he slowly worked his way up to identify and relate with masculine pronouns. 
4. Joann Kelly's Miscarriage
On November 12, 2020. Joann posted her sonogram and shared a heartfelt tribute to her son after her miscarriage. In the caption, she revealed that she had miscarried in October. 
She expressed her sorrow at the loss and her love for her son, but did not mention her boyfriend or husband, aka the baby daddy. 
5. Joann Kelly's Career
Joann might be estranged from her father, but she followed in his footsteps to become a singer. 
The singer revealed that music saved her from the chaos of growing up with R. Kelly. In 2019, she released her EP Don't Call Me, produced by her brother and aspiring music producer, Jay.
Joann once recorded a song with her father for his 2015 album The Buffet called 'Wanna Be There,' about their strained relationship.
These days she wants nothing to do with her father and is focused on her making a name for herself in the music industry.