Did 'Law & Order: SVU' Call Out Lopez Brothers' Sexual Assault Scandal?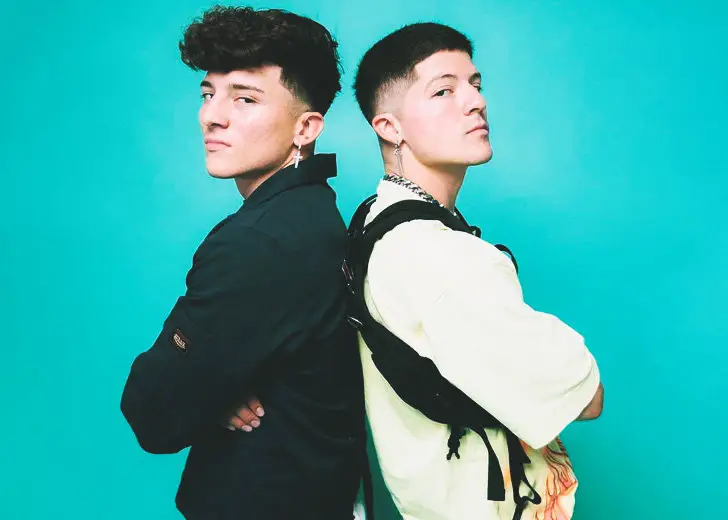 Trigger Warning: Sexual Assault, rape, and molestation. Reach out to National Sexual Assault Hotline (1-800-656-4673), Victim Connect Live Chat (victimconnet.org), and National Teen Dating Abuse Helpline (1-866-331-9474) if you are ever or have been taken advantage of.
SPOILER WARNING: Plot and ending details for Law & Order: SUV, season 23, episode 5 follows. 
Tony Lopez and Ondreaz Lopez, best known as the Lopez brothers, gained fame after joining TikTok before the pandemic. They were a part of TikTok House called Hype House and made content together. 
But in 2020, they were involved in many scandals, especially grooming kids, and hence, allegations were made against them. Tony had more accusations against him than his bother, Ondreaz. 
In the latest Law & Order: SVU episode, the story revolved around a TikToker assaulted by two influencers who raped her when she was drunk. 
The episode follows in such a way that it seems like Law & Order: SUV was inspired by the case of the infamous Lopez Brothers. 
'Law & Order: SUV' — S23,E05
The fifth episode of season 23 of the series named 'Fast Times @TheWheelHouse' premiered on October 14, 2021. 
Willa Britola, a quickly growing TikTok influencer, is invited by Diggy Wheeler, the head of the fictitious content squad at the Wheelhouse, to come over and shoot videos with him and two other group members Tate and Liam Rivers.
Britola takes advantage of the situation to gain fame, so she goes to the house. The influencers finish shooting the video and end their collaboration by drinking shows and relaxing in a jacuzzi.
Britola looks drunk and disoriented. Wheeler offers to take her to a guest room so she can relax, but he has to take a call, so the Rivers brothers step in.
After the brothers take Britola to a room, the scene cuts, and she is shown crying with her face down in the corner of a room. She later posts a TikTok claiming the Rivers brothers raped her while she was drunk.
However, she immediately removes it after claiming that she was harassed and doxxed by Wheelhouse fans. The two brothers denied raping her and stated that everything was consensual.
Throughout the episode, Wheeler and the River brothers claim the latter did not rape Britola and even forced her to deny the allegations. In the end, the case was taken to court, and the brothers got at least five years in jail.  
The Lopez Brother's Allegations 
This episode of Law & Order: SUV corroborated a lot with the Lopez Brother's sexual assault and battery case. Two teenagers accused Tony of sexual assault, battery, and emotional distress.
According to the lawsuit obtained by People, the two girls used the identities H.L. Doe and C.H. Doe in the complaint. Both said Tony tried to compel them into getting physical with him and requested graphic photographs from them despite knowing they were underage. 
H.L. alleged they were intimate a couple of times, and Tony allegedly advised her to keep their relationship a secret. Similarly, C.H. claims she met Tony in April 2020 when co-founder Tomas Petrou brought her to the Hype House.
She provided Tony with her phone number and shared social media information with him. Tony then began requesting nude photographs from C.H. despite knowing she was 16. 
Tony allegedly texted C.H. photographs of his exposed genital and constantly urged her to meet him to get intimate. However, the TikTok star denied all the accusations against him. 
In June 2020, a Twitter user who identified themselves as Al accused Ondreaz of sexual assault. According to E! News, Al said Ondreaz and other members of a dance team he was on had a sleepover the night before a dance competition.
While they were lying in the same bed, Al said that Ondreaz "forced" them to touch his genitals. But, like his brother, Ondreaz also denied the allegation and said Al initiated their intimate relationship. 
These are two instances where the Lopez brothers were accused of assault and molestations. Throughout 2020, there were many other cases against them, including the allegations of them grooming minors. 
Other Influencers and Allegations 
Not only the Lopez brothers but many influencers have also been exposed in the past few years for grooming, assault, and molestation. For example, James Charles has been frequently called out for grooming minors. 
An anonymous woman using the pseudonym Hannah claimed in March 2021 that she was raped by a member of David Dobrik's Vlog Squad in 2018. Hannah and her friends went to the Vlog Squad's place to record a video.
After consuming alcohol at the apartment, she said that she was too drunk to consent and was allegedly raped by Dominykas Zeglaitis, better known as Durte Dom.  
Both Dobrik and Dom released an apology video, apologizing to the public, Hanna, and her friends for their action. 
Jake Paul was also accused of assault in April 2021. Justine Paradise, a TikTok influencer, said Paul forced her to give him oral pleasure at a party. Another source claimed Paul groped her. The allegations were rejected by Paul.