Victorious Jake Paul Agrees for Rematch with Tyron Woodley under One Condition
Tyron Woodley got the rematch he wanted but the consequence of losing is pretty daunting.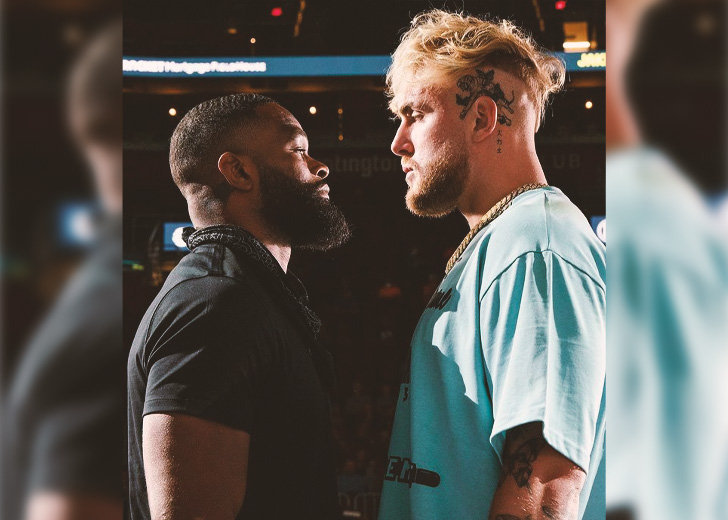 YouTube star and social media influencer turned professional boxer, Jake Paul, maintained his untainted record of 3-0 and improved it to a 4-0 in his short fighting career. He previously knocked out YouTuber AnEsonGib, former NBA player Nate Robinson and Ben Askren in bouts. 
However, Tyron Woodley was a much different opponent than Paul's previous contenders. In his honorable UFC career, Woodley defended his Welterweight Champion title four times and has several highlight-reel knockouts on his MMA resume.
Jake Paul Vs Tyron Woodley
Woodley and Paul's fight had been months in the making, and on August 29, the two finally had their face-off. Paul took a few hard shots but survived and, for the most part, was dominating in the bout. The influencer turned prizefighter outpointed the MMA Champion via split decision (77-75, 75-77, 78-74). 
After the fight, Paul admitted that fighting Woodley was more challenging than he expected. 
This was a tougher fight than I expected. He put up a good fight and came in shape. I have nothing but respect for him. There was a lot of [expletive] talk, but I apologize if I offended his team.
The beef between the two started during Paul's fight with Askren. Woodley was in Askren's corner against Paul, but Paul insulted him by asking him if he was there for clout instead.
As a decorated fighter, Woodley took offense. A heated exchange ensued between Woodley and Paul's team the evening of that fight in the room where Paul was getting his hands wrapped. 
Call For a Rematch
After the fight, the post-fight interview took place in front of a packed house at Rocket Mortgage FieldHouse in Cleveland (Jake's hometown). The fighters came face-to-face and decided on a rematch.
Woodley, who was annoyed at the judge's decision, was not happy with the results and claimed he should have won the fight.
Paul, who was asked about a future match with Tyson Fury's younger brother Tommy, noted that he needed some time before he could be ready for the next match. But Woodley was not having any of it and demanded that they have a rematch as soon as possible. 
The Paul brothers did not agree to it at first, claiming that Woodley's chance was over and they were moving on. But halfway through, the younger Paul brother changed his mind and came up with a condition. 
Of course, you want the payday, you've had your opportunity, you had your chance, I'm nothing but respectful to you now. So if you get the tattoo 'I love Jake Paul', let's run it back.
Woodley, who was more than happy to do it, agreed, and the two men cemented the deal with a handshake. 
It looks like the two will face off again soon.