What We Know about Gerard Way's Child Bandit Lee Way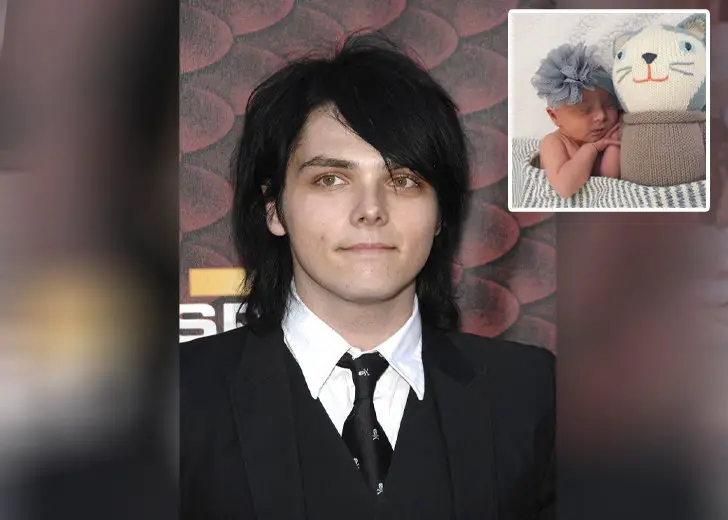 Gerard Way and his wife Lindsey Way, who have been married since 2007, are parents to a child, daughter Bandit Lee Way.
The musician couple welcomed their only baby on May 27, 2009, around two years after their backstage wedding.
Nine weeks after the baby's birth, the My Chemical Romance singer introduced his daughter, Bandit, interestingly via Twitpic, writing, "we don't have to go to comic-con to have a good time."

Gerard Way's child Bandit Way in a Batman costume. (Photo: Twitpic)
In his picture, he and his wife attired their little one in a Batman costume, whereas in a separate photo Lindsey, who also goes by Lyn-Z, dressed as Robin.
The family dog was dressed as the Joker.
Gerard Way Was Surprised by the Pregnancy News
Speaking to People in February 2009, Gerard stated that he was left speechless when his wife revealed she was pregnant with the couple's child.
He even said that he still [during the interview] had no idea how to explain his happiness in words and talk about the topic of the child.
"...not because it's so personal that I'm not gonna comment upon it," he added while saying he was "very excited" to be a parent.
The singer further admitted that he hadn't thought about having a kid.
"But then I also didn't expect to meet Lindsey, and when I met her, I knew she'd be the one person I could have a kid with," he explained.
Their Child Won 'The Worst Celebrity Baby Name' Title
In 2015, Gerard's baby's name was named the Worst Celebrity Baby Name of the Year by Baby Names UK.
According to HuffPost, the second prize went to television personality Nicole Richie and her spouse, Joel Madden, for their choice of the name Sparrow for their son.
Gerard Way and His Wife Often Post about Their Child
Since welcoming their only child, Gerard and his wife, Lindsey, regularly post about the little one on various social media.
For instance, the singer shared a painting his wife and daughter made for him on his birthday in 2016.
"I must show you this. My birthday gift from Lindsey and Bandit- they made it together," he wrote in his tweet.
In 2015, he also informed his fans that his daughter, Bandit, liked listening to New Zealand singer Lorde. Therefore, he bought her the singer's albums so that she could listen to them on drives to school in the morning.
"I'm going to be one of these old dads that only listens to Iggy Pop and Bowie and Bandit is gonna be like what's up with this dude," Gerard tweeted in another instance, sharing his family's music taste.
Similarly, Lindsey expressed her love for her daughter once in her May 2017 tweet by stating that being the little one's mom was "the greatest thing that's ever happened" to her.
In her April 2019 Instagram post, she also said that her husband, Gerard, and their daughter, Bandit, were her everything while wishing her husband his birthday.