Meet Daisy Ridley's Siblings — One Sister Is a Spiritual Healer Another a Model
Daisy Ridley has two biological sisters.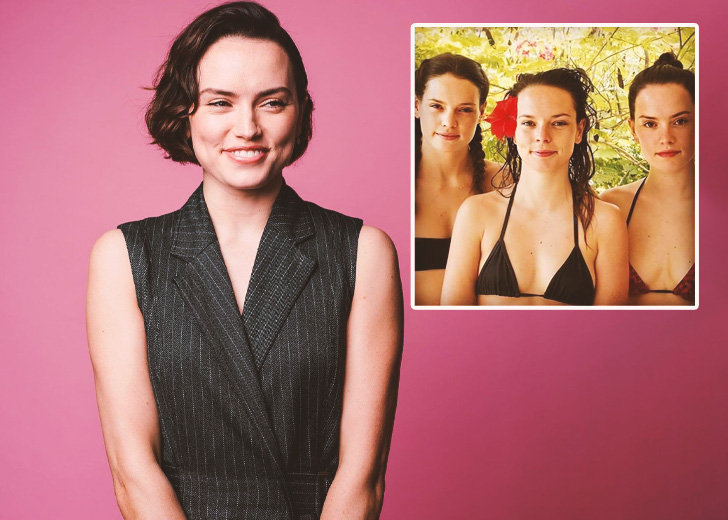 Star Wars star Daisy Ridley, full name Daisy Jazz Isobel Ridley, grew up in an exclusive community in central London with parents, father Alex Ridley and mother Louise Fawkner-Corbett, and her four siblings.
While two of them are her half-sisters from her dad's first marriage, the remaining two elder sisters are her biological siblings. 
Just like the actress's moniker, her siblings' names are also based on flowers. Her eldest biological sister is Poppy Sophia, while her second older sister is Kika-Rose Ridley. Though the Ridley sisters share similar names and look like twins, they have all pursued a unique profession.
Ridley has made a name in the movies industry with multiple projects under her belt. The 29-year-old gained massive attention playing the role of Rey in the Star Wars trilogy: The Force Awakens, The Last Jedi, and The Rise of Skywalker. 
She had her film debut through a British independent horror student movie, Scrawl, in 2015, and thereon starred in multiple TV shows and projects, including Youngers, Mr. Selfridge, and Chaos Walking. 
Unlike Ridley, her sisters have chosen a distinct career path. Here's what we know about them.
Daisy Ridley's Eldest Sister Is a Reiki Healer
Ridley's eldest sister Sophia is a fully trained Reiki and Sekhem master teacher. As per her Instagram bio, she is a healer, see'er, and feeler, providing alternative and holistic health services. 
In 2014, she left her hometown of West London and went to Melbourne, Australia, for a personal healing mission. There, she trained in Reiki healing and started organizing training workshops. 
For six years, the healer stayed in Australia and moved back to London in mid-2020, continuing her spiritual journey of learning and teaching about the mysteries of the universe. 
"I love my work. It brings me much joy to see people awaken to the power of their presence," Sophia wrote while introducing herself through an Instagram post dated June 2021.
The self-proclaimed earth whisperer also shared she was grateful for all the people who trusted and supported her on the path. 
While moving from place to place for private events and training, Sophia also oversees the responsibility as a founder of her healing school, School of Light.
The foundation operates personal sessions, group workshops, and training with spiritual healing techniques such as Reiki, Seichim, meditation, and star attunement, among many others.  
Her Second Sibling Is A Model
Ridley's elder sister Rose is a model signed under Model 1, an agency based in London. A quick look on her Instagram account proves she has modeled for many high-fashion magazines and beauty editorials. 
She has been focusing on her college and education rather than investing time in the modeling sector in recent times. She joined the college in August 2021. 
When not busy with her studies, Rose runs a clothing store named Kika Rose Boutique in Los Angeles. The store also provides online services and international shipping for its products including, dresses, bags, glasses, and shoes.
Though the Ridley siblings have chosen different careers, it is safe to say that they have made their parents proud in their own ways.