Daisy Ridley Tight-Lipped on Her Relationship with Boyfriend Tom Bateman
Ridley has been dating Bateman since 2017.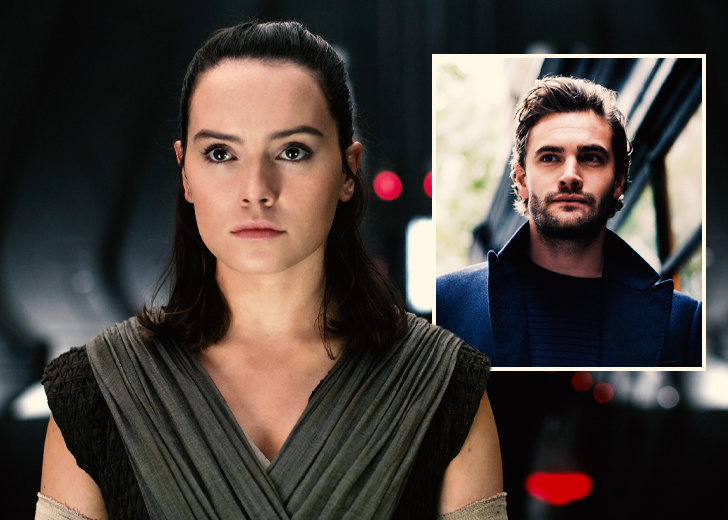 Privacy regarding relationships has always been a matter of choice for celebrities.
While famous dignitaries like Megan Fox, Chrissy Teigen, and Meghan Trainor are candid about their romantic lives, other celebrities like Maya Rudolph, Emily Ratajkowski, and Ridley Daisy are the opposite. They know how to keep details of their relationship under wraps.
And talking about our subject at hand, Ridley has even kept herself away from social media to keep her love life close to her heart. 
Ridley Has Been Dating Tom Bateman for Years
Ridley is in a private relationship with Tom Bateman, a British actor famous for his acting stints on Da Vinci's Demons and Behind Her Eyes. The pair reportedly met at the set of the 2017 mystery drama, Murder on the Orient Express. 
The 29-year-old portrayed the role of Mary Debenham while her boyfriend embodied Monsieur Bouc, starring alongside A-list actors such as Kenneth Branagh, Michelle Pfeiffer, and Johnny Depp. 
The pair have kept their relationship away from the limelight. They don't have accounts on social media, including Instagram and Twitter, helping them keep things private. 
That being said, the lovebirds were spotted attending a cooking class together in May 2019. In addition, there are multiple reports that they live together in an apartment in Primrose Hill, London. 
Are Daisy Ridley and Her Boyfriend Getting Married?
Ridley has been dating Bateman for years and reportedly living together. This has led to multiple speculations about them getting married.
The Star Wars: The Rise of Skywalker actress was rumored to be engaged to her partner in 2019. The speculations spurred after she walked around with a diamond ring on her left hand in June that year.
Since then, she and her prospective husband Bateman have been photographed wearing rings on multiple occasions, including when they enjoyed lunch in Notting Hill in September 2020. 
Despite the appearances with what is reported to be engagement rings, the couple has not confirmed the conjectures. However, Ridley commented on her ring during an interview with Marie Claire in November 2019. 
"It's a really nice ring that I wear," she had coyly answered while being inquired about the diamond solitaire on her ring finger. She added how it was the first time she was ever publicly asked about the ornament, avoiding answering if it was her engagement ring. 
Though she didn't clarify the burning question, she elaborated how she liked to keep her private life just that — private. "The thing is, I've never talked about my personal life. So I won't talk about it now." she remarked. 
In addition, the Westminster native shared she was aware of how much information about her life was out there in public, implying she didn't intend to add more on that. 
Around a year before the interview, Ridley had told Glamour that she deleted her social media accounts because those weren't good for her. "I'm super sensitive — not too sensitive — but I really feel things," she stated. 
The talented actress even clarified that she deliberately didn't answer queries related to her love life. In her own words, she wanted to keep it personal.