Meghan Trainor's Husband Helped Her with Weight Loss and Making a Lifestyle Change
"He's changed my entire life. He cooks for me and has taught me how to cook," she enthused.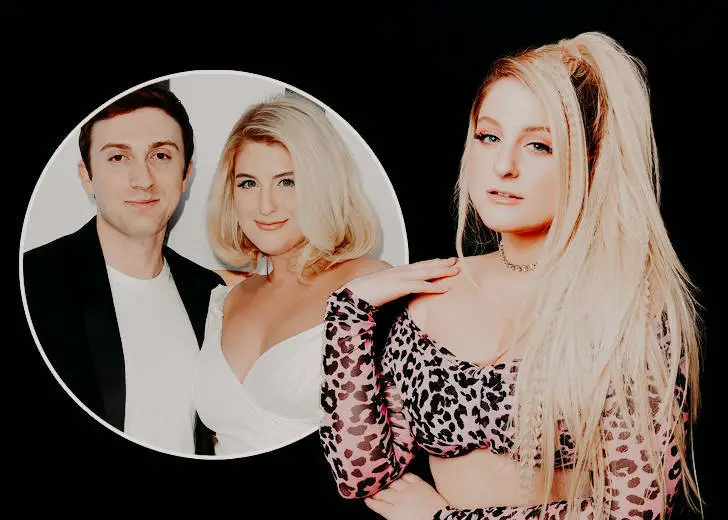 On Valentine's day, Meghan Trainor and her husband Daryl Sabara announced the birth of their son, Riley, on their social media. 
The "Lips Are Movin" singer, 27, posted a series of photos of baby Riley from the hospital. In the caption, Trainor stated though Riley's due date was on Valentine's day, he was born on February 8. She also thanked her husband for giving her the gift of the baby.
Spy Kids star Sabara, 28, excitedly shared the news and expressed his gratitude towards Trainor for bringing their child into the world. 
The couple got married in 2018. On October 7, 2020, they posted a sonogram of their baby on their Instagram to announce the news of their first child.
Trainor Opened Up About Gestational Diabetes
A few months after her pregnancy reveal, Trainor spoke to Today about her holiday album release and her pregnancy. In the brief interview, the singer revealed her diagnosis of gestational diabetes, adding she and the baby were doing fine. 
According to Mayo Clinic, gestational diabetes is a condition where one's blood sugar levels become high during pregnancy.
The singer opened up to Today's Parents and revealed how she became extra-cautious about what she ate and even hired a trainer. Her husband, who used to go on "chips runs" to satiate her pregnancy cravings, started making "fruit runs." The singer also gushed about how caring he was. 
Our relationship really messes with my girlfriends' minds. They're all like, 'How the hell am I going to find a Daryl? He's so good. He's unbelievable
A few days later, the mom-to-be posted photos of her whimsical maternity photoshoot, where she wore an open green dress and a flower crown. Updating her followers about her pregnancy, she revealed that her baby was in breech for the second time. 
Her Husband Has Always Been Caring
In early 2018, not only did Trainor drop her new single, "No Excuses," she revealed she lost 20 pounds. The singer credited her weight loss to Sabara for changing her outlook on health and fitness. In an interview with Entertainment Tonight, she spoke highly of Sabara and his unwavering support. 
"He's changed my entire life. He cooks for me and has taught me how to cook," she enthused. Trainor admitted to having stopped eating junk food and, depending on takeouts. Sabara would prepare home-cooked meals for her.
The singer also changed her lifestyle following her second vocal cord hemorrhage surgery. Trainor revealed she went into depression as she thought she could never perform again.
At that point, she was introduced to workouts by her husband ever since she has been obsessed with her fitness regimen.