Christine Baranski's Grateful She Has Her Daughters and Grandsons after Husband's Death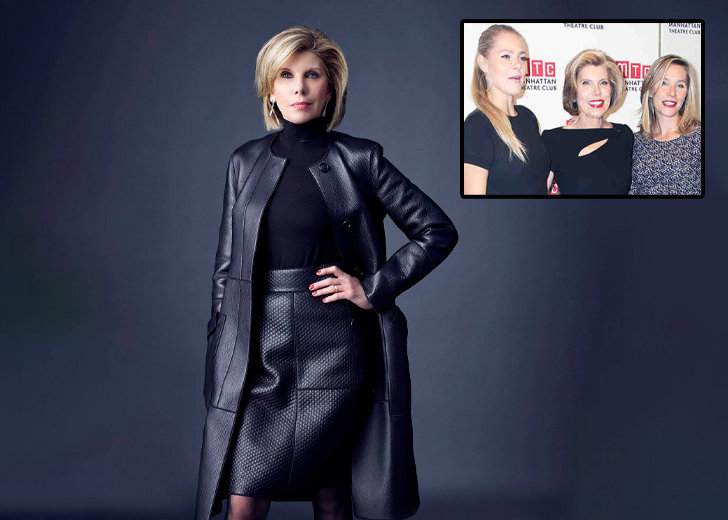 If you think prayers don't work, meet Christine Baranski.
The actress once prayed for a husband to get married to and have children with. Her prayers were answered in full.
Half of her prayers were answered later that same day, while the rest came true as the years went by.
How Christine Baranski Met Her Husband
Baranski had been getting a lot of acting jobs even before she graduated college. She attended New York City's Julliard School.
But she also had wished to start a family. One day, when she was visiting her school, she made a prayer that she would find a husband to get married and have children with.
Baranski was still in college when she, that same day, got a call to be in an off-broadway show in 1982. It was a play by Henrik Ibsen in Garden City, Long Island, New York.
Cast opposite her was Matthew Cowles, her future husband.
One of those days, Cowles asked Baranski if he could drop her home. He drove a bike named Lucifer.
During her interview with CBS in January 2022, she recalled Cowles to be an "exotic character" unlike anybody she had ever met.
His shaggy blonde hair, unfiltered Mexican cigarette, and odd way of talking apparently enamored her.
So, she got on the bike.

Christine Baranski with late husband Matthew Cowles. (Photo: Lily Cowles/Instagram)
She was scared. And when he told him how she felt, he said he was scared, too.
The love story that started on a bike led to a marriage a year later. The couple married in October 1983. Lucifer was there to serve them on their wedding day.
He drove her away from their wedding venue, a church, with her side-saddled on the back. While driving away, she got a little bit of grease on her wedding gown.
"I never had the gown cleaned cus I wanted to keep that black stain," she admitted to CBS. She still had the dress when the interview took place.
Christine Baranski's Daughters and Husband's Death
A year from their marriage, in 1984, her wishes of having children came true. Baranski welcomed their first of two children, daughter Isabel Cowles (now Isabel Murphy).
Second daughter Lily Cowles followed in September 1987.
Baranski and Cowles raised both their daughters without TV because they thought TV had too much violence and sexual content.
Nevertheless, you can keep the TV away from the kids, but you cannot keep the kids away from the TV.
Both the siblings have had their share of experiences in the entertainment industry. Isabel has only a few credits in acting, the latest one was in 2004 in the project Stand Up.
As of 2011, she was a law student.
As for Lily, she is a full-time actress. After her anthropology degree at Oxford (as of 2011), she made her mainstream acting debut in 2015 in Enchantments and is now on a show called Roswell, New Mexico.
While talking to The New York Times in 2011, Baranski said this about her daughters not stepping into the acting business at the time — "I almost consider that an achievement."
As Isabel wrote in her essay for ELLE in 2014, it was not easy for her and her sister to be the daughters of recognizable faces.
They found themselves with a lot of money in a short amount of time, and a lot of staring eyes as well.
Baranski bore most of her family's working role as Cowles stayed home with the kids. The last acting job he did was in 2014 on Family on Board, a short project.
It was also the year he would lose his life. On May 22, 2014, Cowles died of congestive heart failure. He was 69.
It was a tough year for The Big Bang Theory actress, but she has now moved on. She has her daughters and three grandsons to look after.