Kaley Cuoco and Husband Karl Cook's Happily Ever after — The Secret to Their Enduring Marriage
A look back at star actress Kaley Cuoco's relationship with billionaire child Karl Cook.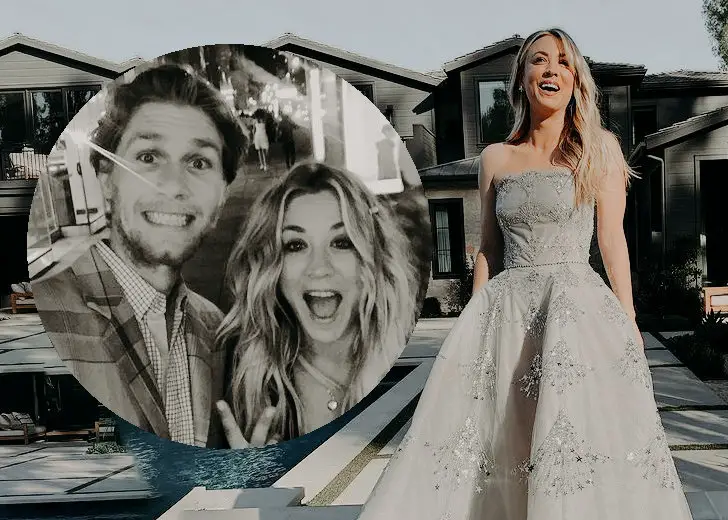 On June 30, Big Bang Theory star Kaley Cuoco and husband Karl Cook celebrated their third wedding anniversary. The couple, known for their hilarious and eccentric displays of affection, was no different this year.
"Why have you stayed married to me for so long?! I'm sincerely impressed @mrtankcook lol I love you oh so much you have no idea …happy anniversary!!!" Cuoco captioned an Instagram post to commemorate the special milestone.
Cook responded by posting an embarrassing photo of Cuoco, saying that he was amazed as well. But all jokes aside, Cook did gift Cuoco a present she will "cherish forever": a stuffed replica of her late pet dog, Norman. 
Though Cuoco did admit that people may find the gift creepy, she loved it and found it thoughtful and sweet. The 35-year-old actress lost Norman in January after 14 years of having him around. Cuoco said she experienced "earth-shattering, deep, gut-wrenching pain" following the loss of her companion. 
Last week Cuoco and Cook also adopted a 9-year-old Mastiff, Larry, who Cook states has a "weird energy" and already feels like a part of the family. Though the couple does not yet have any children, they are keen on adopting "many 4-legged kids."
Major Milestones in Their Relationship
Cuoco and Cook started dating in May 2016 after Cuoco finalized her divorce with tennis player Ryan Sweeting. The star actress had no regrets about moving on from their short-lived relationship, which lasted for less than two years.
Cuoco met Cook at a horse show where the happily married couple bonded over their shared love for horses. "I finally found my horse guy. I know. It was meant to be," Cuoco jokingly told ET at the time. Cook is a professional equestrian and also the son of billionaire Scott Cook.
On Valentines Day 2017, the couple celebrated one year of being together. Cuoco posted Instagram pictures of them kissing after a session of horseriding and said that every day they have met has been "better than Valentine's Day."
In November, the couple announced their engagement. Cuoco share a video of her crying and saying 'yes' multiple times. Earlier that day, Cook posted a picture with Cuoco at Target, proposing to her with a fake wedding ring. 
Tying the Knot and Moving In Together 
The following year, Cuoco married Cook in a horse stable located in San Diego, California on June 30. Instead of going on a honeymoon Cuoco chose to prioritize her health and opted to get a shoulder surgery she needed for some time.
The couple made the best of their time together at the hospital, posting funny selfies and pictures of each other. The actress revealed that Cook would even tie her hair for her while she struggled with her shoulder.
Six months after getting married, the couple finally took a honeymoon trip to Switzerland. Cuoco was in awe saying that she felt she was in a dream and couldn't believe she was on her honeymoon. 
The couple's relationship flourished steadily and they moved in together during lockdown in April 2020. In an interview on Jimmy Kimmel Live! Cuoco stated that the quarantine forced them into living together and that it has been great for them as they realized they actually "like each other", "which is even better."