Chris Powell and Wife Heidi Divorced after Almost 10 Years of Marriage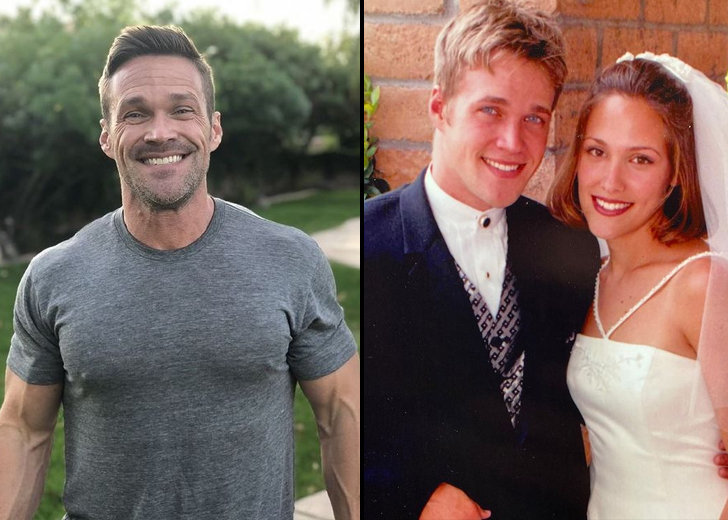 On May 23, 2020, Chris Powell's divorce from his wife, Heidi Powell, was publicly announced. 
In a joint statement posted by Chris on his Instagram account, he cited the former pair's decision to separate as mutual, bringing an end to their marriage of almost a decade.
Chris Powell's Divorce with Wife
"We have some difficult news to share with you today," he wrote in the opening sentence of his post, hoping it would be received with compassion and love from the fans.
Chris further mentioned that with "much thought, prayer and love," the former couple decided to end their marriage.
He also asked fans to acknowledge that their decision to split was made carefully over many months, hoping to create the "best dynamic" for their modern family.

Chris Powell with his former wife, Heidi Powell, posing for a selfie. (Photo Credit: Instagram)
The fitness trainer revealed feeling an immense amount of sadness while ending one chapter of their life, at the same time, shared going through an overwhelming amount of hope, peace, and love as they find themselves into the next chapter.
Further, the ex-couple stressed how they would always remain as one family bound by their four "amazingly beautiful children," including their biological kids, son Cash, and daughter Ruby. Heidi shares two children from her previous marriage.
Despite deciding to walk away from their marriage, Chris and Heidi promised their fans that their relationship will "only continue to strengthen," stating how everyone will realize that they shared something more than just their marriage.
Toward the end of the writing, they thanked their fans and well-wishers for loving them as they were.
Chris Powell's Wife On Life Post-Divorce
In her blog post titled 'Dont Judge a book by its cover: Divorce and Other Life Lessons,' Heidi opened up about her marriage and split with Chris.
"I said a lot of prayers, shed a lot of tears, and then learned how to laugh a lot of belly laughs in 2020," she wrote in the opening sentence.
Further, the fitness author said her "divorce number 2," which coincided with the COVID-19 pandemic, was tough for her.
Heidi shared she did not owe any explanations regarding her divorces and relationship status as she decided long before to "live in the public eye," inviting people to sit at her table.

Chris Powell's former wife, Heidi Powell, smiled gracefully as she posed for a photograph. (Photo Credit: Instagram)
In her long writing, the author acknowledged people's "natural curiosity" about her personal life and coping with the newness.
She tried subtle ways to answer or ignore questions related to her ex-husbands after getting her social media inbox flooded by her curious fans.
However, Heidi shared she understood the intention behind the question she was posed regularly after interacting with some fans.
According to her, it is fair for people to question her relationship status after seeing herself and her ex-husbands hanging out with their kids and participating in family events.
She said her former husband, Derek Solomon, played a huge part in helping her and Chris's fitness activities for years.
While Heidi mentioned that her family is her business, she understood why people asked her questions related to her private life.