5 Movies You Should Watch If You like 'Captain America: The First Avenger'
5 Marvel movies you will enjoy if you loved 'Captain America: The First Avenger.'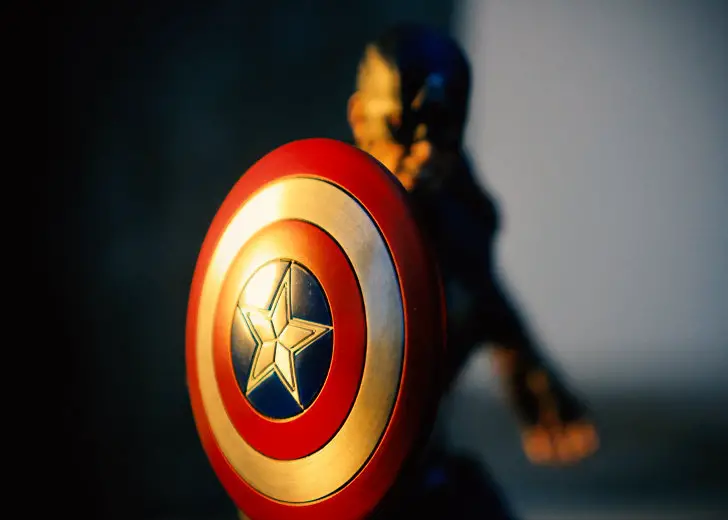 Captain America: The First Avenger was released on this day, July 22, ten years ago. Taking place during World War II, the movie set the stage for the entrance of the much loved Avenger, Captain America.
The character has since appeared in several other Marvel movies and even received a satisfying conclusion in Avengers: Endgame.
If you revisited Captain America: The First Avenger on its 10th year anniversary and are looking for similar Marvel movies, here are five movies you should check out.
'Iron Man'
Talking about MCU movies and Captain America, what better place to start than the movie that started the most successful movie franchise ever — Iron Man.
Released on May 2, 2008, Iron Man is the very first MCU movie that set the stage for every other Marvel movie that has been released afterwards.
Iron Man introduced Robert Downey Jr. as the genius multi-billionaire Tony Stark who would eventually clash with Captain America in subsequent MCU movies.
While the two butt heads now and then, they always come together when it matters the most. Their dynamic relationship brings a lot to the table, adding more depth to their rivalry and friendship.
'Captain America: The Winter Soldier'
Captain America is a fan favorite of many MCU lovers and the reason it is well-beloved lies majorly on the success of the second Captain America installment.
Not only is Captain America: The Winter Soldier considered the best MCU movie by many, it also does a brilliant job fleshing out who Captain America is and what he stands for.
While Captain America: The First Avenger sees Steven G. Rogers turning into a soldier who knows the value of power, Captain America: The Winter Soldier explores his transformation into a leader.
And while all of this is happening, the movie brilliantly nods back to the character's origin and values, adding more layers to his relationship with The Winter Soldier.
This movie also introduced the partnership between Captain America and Falcon, a superhero duo that would eventually spawn the hit series, The Falcon and The Winter Soldier (2021).
'Doctor Strange'
When looking at it from a strict origins story standpoint, Doctor Strange bears resemblance to Iron Man more than Captain America.
Both Tony Stark and Stephen Strange undergo a metamorphosis, changing from people drunk on their success to individuals who really care about everything around them.
Nonetheless, if you liked Captain America: The First Avenger, Doctor Strange is a great watch. Like most superhero origin movies, the script follows a certain formula, tapping into similar sentiments and plotlines.
But that changes nothing. Doctor Strange is still a brilliant movie that takes the same ingredients as other superhero-origin movies and yet turns it into a completely interesting and unique dish.
The movie introduced sorcery, magic, different realities, and dimensions to the already expanding Marvel Cinematic Universe. And if that isn't enough to convince you to give this movie a shot, you should also consider the fact that this movie is an absolute visual marvel.
To this day, Doctor Strange is considered by many to be the MCU movie with the best visual. When Inception first came out, the folding city impressed most of the viewers but Doctor Strange takes it up several notches, creating a visual piece that's unlike anything that has been created before.
'Black Panther'
After the stage was set for introducing Wakanda in Captain America: Civil War, Black Panther finally came out in February 2018. The movie explored the futuristic state of Wakanda and its soon-to-be-crowned king, T'Challa (played by the late Chadwick Boseman).
Black Panther is regarded as a major milestone in any superhero movie for representing the first black superhero. Even before it came out, the movie was already on the must-watch list for millions of people all over the world.
It was an incredibly hyped movie and when it came out, it lived up to all the expectations that were placed on it. It hit a chord with people from different origins and races by tackling complicated themes about identity head-on.
Also, the action-packed sequences coupled with comedic scenes now and then make for a super entertaining watch.
'Black Widow'
Like Captain America: The First Avenger and Captain America: The Winter Soldier, Black Widow sees Natasha Romanoff revisiting her past. Not only is it Black Widow's first standalone movie but also the first movie in the Marvel Cinematic Universe: Phase Four.
Set before the events of Avengers: Endgame, Black Widow sees Romanoff wrestling with her past of being a part of a Soviet military program that brainwashed and turned hundreds of little girls into Soviet spies.
And just like Rogers does in Captain America: Civil War, Romanoff too teams up with her former colleagues to face the demons from her past.