Amanda Fuller on the Underlying Condition to Her Uncontrollable and Unfounded Weight Gain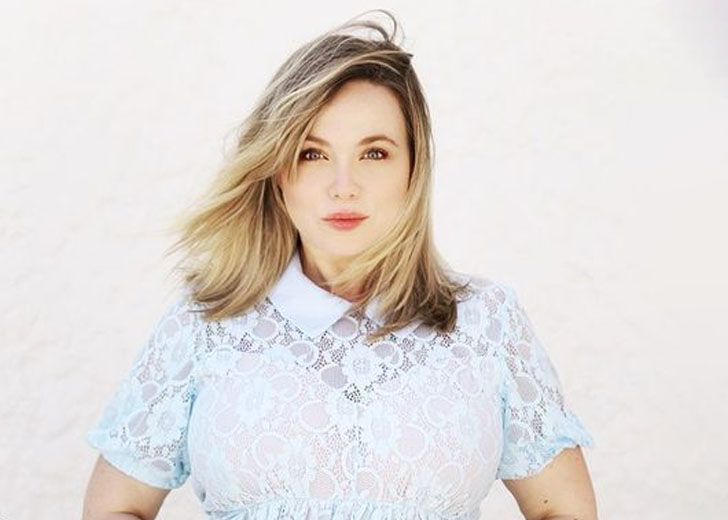 Amanda Fuller's weight gain has remained noticeable over the years, thanks to her active presence in the spotlight.
Since starting her decade-spanning career as a child actress back in the '90s, Fuller has starred in a plethora of television projects and movies.
And throughout the years, her loyal fans and followers have witnessed her stellar acting performance and, not to mention, her weight gain as well. 
It turns out her gradual weight gain was just a symptom of her underlying complicated health condition. 
Amanda Fuller on Reason Behind Weight Gain
The Last Man Standing actress opened up about her medical issues in an interview with Babygaga magazine in September 2019. 
She disclosed her lifelong struggle with endometriosis — a condition where tissue grows outside the uterus — and blamed the situation for her weight gain. 
In her own words, Fuller didn't even know she had endometriosis for 23 long years.
From a young age, the famed actress had health issues regarding her digestive system, immune system, and even endocrine system.
To find a cure to painful uneasiness, she even visited every specialist and performed every test necessary to find out the root problem. However, all efforts were for nothing.
Meanwhile, Fuller grew to withstand the pain and ignore the symptoms. But in mid-2010, she visited her first endo specialist after consistent pressure from family members and friends. 
The doctor told her she had a moon face — a condition where the face becomes round and swollen as symptoms — and "uncontrollable and unfounded weight gain."

Amanda Fuller before and after her weight gain. 
After a few tests, the specialist confirmed she had a 99.9% chance of a severe case of endometriosis. So they had to do surgery to diagnose it technically.
But Fuller had no time as she was filming two series. So, she waited for a year and consulted with another endo specialist at the beginning of 2019. 
The doctor, too, came to a similar conclusion. In addition, he suspected Fuller had adenomyosis, a condition where the overgrown tissue transforms into a muscular wall. 
This time, the 37-year-old got determined to treat the endometriosis. So she got ready to join the mandatory physical therapy for six months before the operation. 
However, three months after deciding, she found out that she was pregnant.  
Amanda Fuller's Miracle Pregnancy
Fuller had been told many times that getting pregnant was nearly impossible for her because of her health condition. That's why, when she got pregnant, she thought she had ovarian cancer. 
Without underestimating the new symptoms added with unbearable nausea, she went and got her MRI.
To her surprise, when she was expecting a call from the doctor about the cancer diagnosis, she heard, "You're pregnant."
Confused and in utter disbelief, she took the pregnancy test and got the ultrasound. And all of them confirmed she was pregnant with her first child, with her husband, Matthew Bryan Feld.
"After battling chronic illness and endometriosis my whole life...my love and I are expecting a little miracle baby!" Fuller told People in July 2019. 
Following the announcement, the pair welcomed their son, Hayes Blue, on November 19, 2019.
A year later, the mother-of-one revealed that her son had Hemophilia B, a hereditary condition where blood doesn't clot because of a lack of Factor IX production.
She posted a gallery of pictures of her son and shared the story, disclosing she and her husband were learning to provide Hayes with home treatments. 
At around the end of the lengthy write-up, Fuller hoped her story help other families going through the same scenario.